The cryptocurrency market brings new millionaires into our lives from time to time. We are witnessing that those who have the power to deal with the risky altcoin world can make life-changing gains. Coins like doge and shiba inu, for example, delivered stunning returns to their investors in 2021.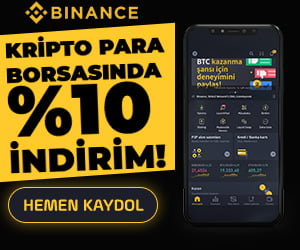 According to a recent study by data analytics firm Engine Insights, investors (particularly Gen Z) are flocking to the market with dreams of quick wealth and thinking that crypto will make them millionaires.
Nearly two-thirds of Gen Z surveyed – 59% – believe they can get rich by investing in cryptocurrencies.
"This generation has more adoption and comfort in all things digital, so it is not surprising that they are more comfortable with crypto," said Kathy Sheehan, Senior Vice President of Cassandra, a division of Engine Insights. said.
"This generation has a lot of anxiety about debt and finance."
Inflation, which reached 30-year highs, and the weakening of fiat money, also strengthened the attractiveness of cryptocurrencies. "They think everything financial is more difficult for them than for previous generations," Sheehan said.
"If we combine this attitude with their risk appetite, it is not surprising that they are hoping for a quick fix or a turnaround."
Generation Z, a group of approximately 72 million born in the United States between 1997 and 2012, is the most diverse generation in American history in terms of race, ethnicity, and sexual orientation. The survey, whose findings are based on responses from 1,027 people in November, was conducted in the United States.
The survey revealed that when offered $2,000 to invest, Gen Z participants were three times more likely to purchase digital assets than baby boomers (population born between 1946 and 1964).
The crypto market has fluctuated wildly this year, but overall it has been bullish. Bitcoin has gained 100% since the start of the year, while Ethereum is up 480%. Dogecoin gained 4,835% year-on-year and shiba inu 63,490,000%.