Discord is one of the most popular messaging apps today. The platform, which is popular because of the features it offers and being free, appeals to many people, especially gamers.
Discord, which has managed to leave its competitors behind with its unique and latest features, has now finally got the new theme options that users have been waiting for years. So what are these options? Here are the details…
New theme options are available for Discord!
There were previously two theme options for the interface of the Discord application. These; Dark and light. Although the majority of users use the application in Dark mode, we can say that there are a lot of people who prefer Light.
Of course, besides dark and light, there were also people who wanted to use a theme in different colors, even with a picture in the background. Since Discord did not have similar options before, users used third-party software, although it was prohibited according to platform policies.
Discord eliminates the need for third-party software with its new theme feature. Thanks to this feature, which is still in beta, you can now change the background of the application with a theme consisting of more than one color. Unfortunately, you cannot edit the colors of these themes. They come ready.
The names of the new themes are as follows;
Green apple
Lemon Sorbet
hanami
Sunrise
Cotton candy
LoFi Environment
Desert Khaki
Sunset
Navy Blue Transitions
Forest
Red Moon
Night Bluepurple
Anthem
twilight
Under the Sea
How to use Discord new theme options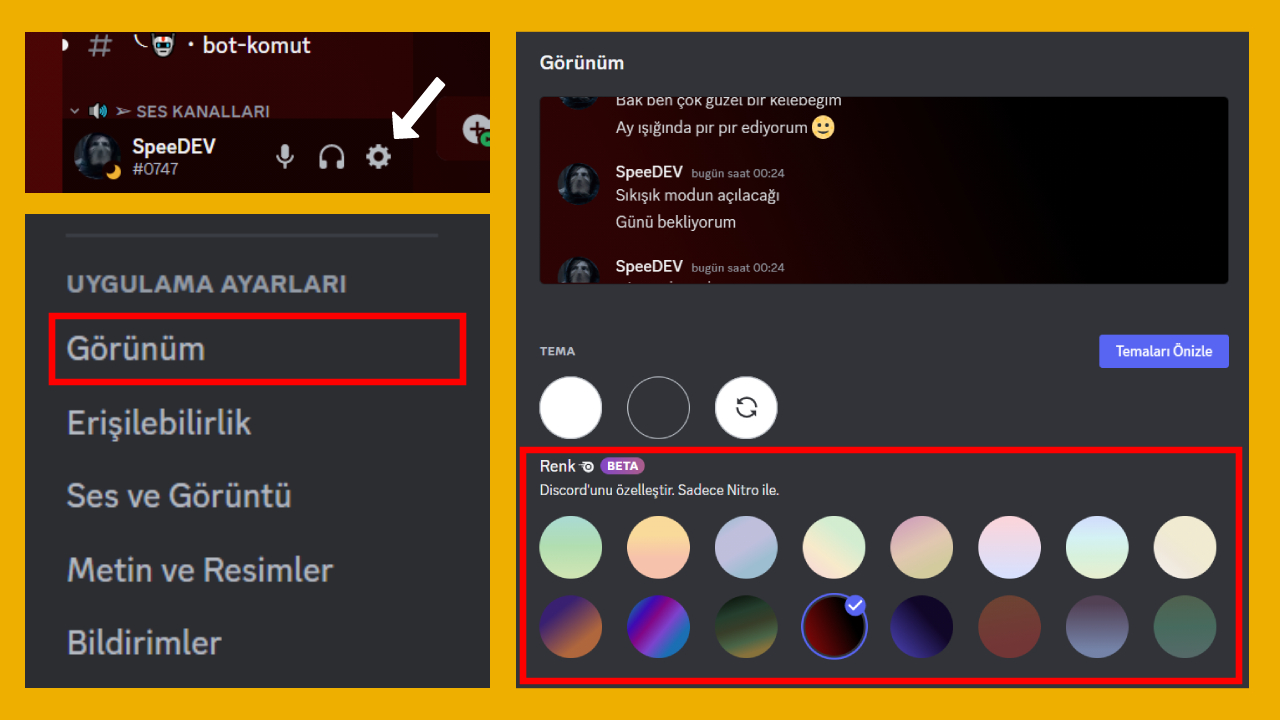 User SettingsSign in.
From the left menu Application Settings > Appearance enter tab.
under Theme Colour Select the view you want from the field titled.
It should be noted that only Nitro subscribers can access the new theme options. There are claims that Discord will offer it to other users in a limited way after the feature leaves the beta process. Of course this is not certain.
So what do you guys think about this issue? How did you find Discord's new theme options? You can share your views with us in the comments section below!