Bitcoin is trading at $58,700 at press time, after gaining 3.94% in the last 24 hours. However, it has been moving sideways for the past few days as it struggled to break the $60,000 resistance. But despite the slow momentum, BTC holders are more confident than ever before that there will be an uptrend in the near future. New data revealed that BTC wallet addresses with nonzero values ​​are currently at an all-time high. This shows that investors believe more than ever that BTC is ready for a big breakout. As of November 24, wallets with non-zero balances reached the highest level ever of 39.4 million. Data from OKLink shows that this number has been increasing steadily since 2019.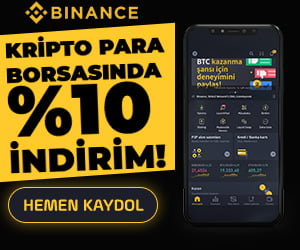 In January 2019, the price of Bitcoin was $4,000. However, the number of non-zero addresses with a balance was 22 million. That number especially rose around March this year, which was when BTC approached an all-time high above $60,000.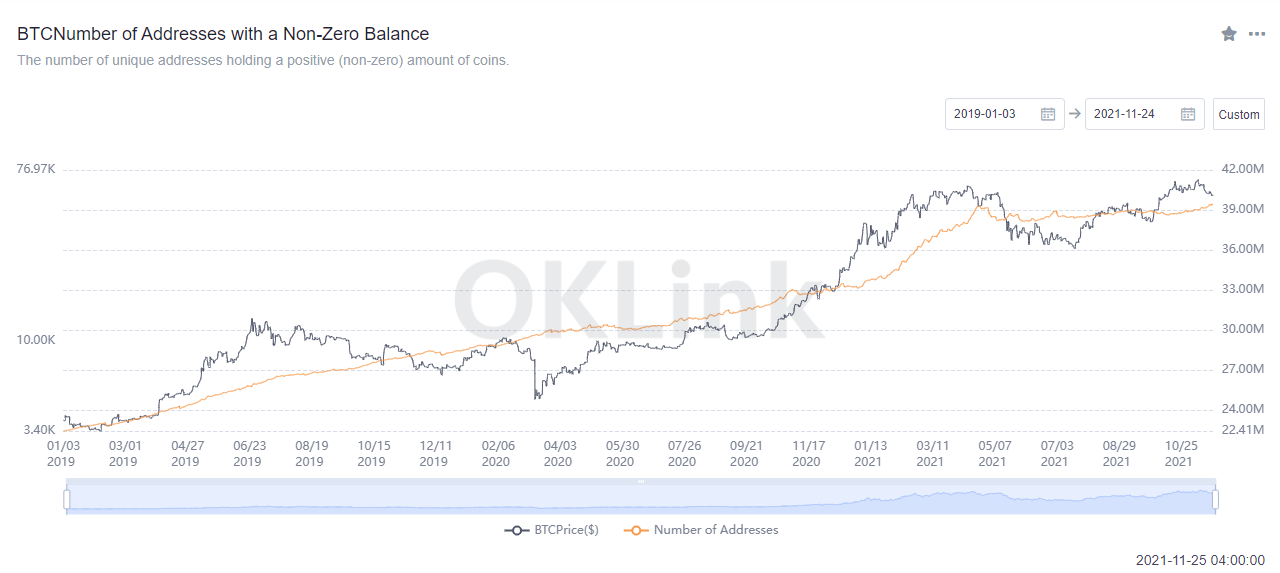 What's next for Bitcoin?
Bitcoin started the week just over $59,500 percent. Afterwards, it managed to trade above this opening price in some very short timeframes. So what's next for Bitcoin?
Delta Exchange CEO Pankaj Balani believes that BTC will trade in a narrow range, as it did last week. But it's unlikely to drop below $53,000, according to Balani:
"We think the market will stay in a certain range in the short term. BTC has failed over 60,000 attempts several times and it will take some time to get above this level, while the 53-54k level, which is the equivalent of 1 trillion market cap, will act as strong support."
Some analysts also noted the importance of the volume-weighted average price model. This pattern shows that the 'correct' price for Bitcoin is around $53,000, and many believe this price will act as strong support for BTC in the short term.
As mentioned above, $53,000 is also the price that Bitcoin must not fall below to keep its market cap above $1 trillion.
Disclaimer: What is written here is not investment advice. Cryptocurrency investments are high-risk investments. Every investment decision is under the individual's own responsibility. Finally, Koinfinans and the author of this content cannot be held responsible for personal investment decisions.