Ripple (XRP)managed to break into trends in the last few hours. XRP, with a market capitalization of $ 20.63 billion, was the highest-earning asset compared to the previous day. The price increased 8.34% in 24 hours. The price was trading at $0.4139 per token.
Social and insights platform LunarCrush measured XRP social volume at 8,883. The number of social interactions was measured as 24,722,309. As a result, XRP has risen to the top of LunarCrush's list.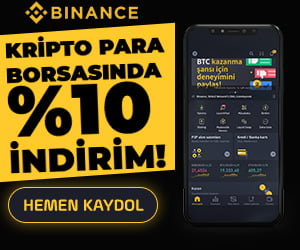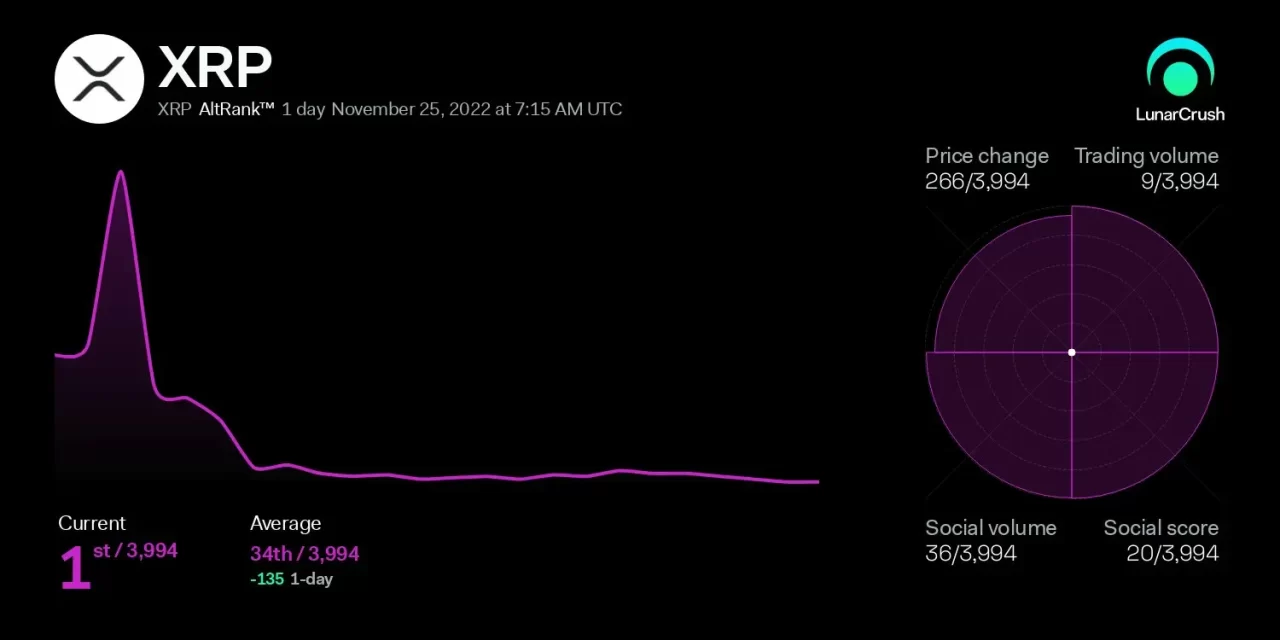 Whales Interest in XRP Increases
Whales have been showing interest in the XRP token lately. Transfers from exchanges to whales' wallets are at a remarkable level. A few hours ago, $10.57 million worth of XRP was sent from Bitstamp to an unknown wallet.
🚨 26,418,948 #XRP (10,573,032 USD) transferred from #bitstamp to unknown wallethttps://t.co/HMTjETH5Zk

— Whale Alert (@whale_alert) November 24, 2022
However, in the general view, the tokens left the exchanges. On November 23, approximately 38,600,000 coins worth $14.4 million left Bitso. In addition, there have been additional exits from Bitstamp and Bittrex.
So, if the dots are connected, these purchases are likely to set the stage for XRP to start its uptrend.
🚨 38,600,000 #XRP (14,409,783 USD) transferred from #bitso to unknown wallethttps://t.co/QuEQyJHG5X

— Whale Alert (@whale_alert) November 23, 2022
How About On-Chain Activity?
In terms of on-chain activity, XRP has already moved up to fourth place. As shown below, over $669 million was transacted on the blockchain in the past day. In parallel with this, the number of active addresses has increased to over 50 thousand.
Other blockchain networks such as Dogecoin, Litecoin, and Tron ranked lower than XRP.

Earlier this month, JPMorgan Chase & Co conducted its first live transaction on a public blockchain. It was noteworthy that the banking giant used Polygon and modified Aave for DeFi transaction. Leading crypto analyst Lark Davis questioned on Twitter "what is the value proposition for XRP" in such a scenario.
Touching on the same issue, John Deaton first summarized XRP's dominance in this space over the years and tweeted.
#XRP has been a Top 10 Crypto for a decade. When FinCEN settled w/@Ripple in 2015 #XRP was #2. Between 2017-2018 it battled #ETH consistently for #2. In October 2018 even after Hinman gave #ETH a free pass #XRP was short #2. XRP was #3 when the SEC sued Ripple in December 2020. https://t.co/h4i4bcJBTx

— John E Deaton (@JohnEDeaton1) November 25, 2022
Deaton then continued to question whether the influencer knew the difference between Ripple and XRP. He tweeted on the same issue that brought more clarity.
First, does he not know the difference between @Ripple and #XRP? His question would make more sense if he had asked, does JPM's use of #matic & #aave negatively impact Ripple's business model. Of course, Ripple is one of the few companies involved in Crypto growing and hiring.

— John E Deaton (@JohnEDeaton1) November 25, 2022
Deaton also noted the following regarding common misconceptions.
"It is very surprising to me that XRP continues to be one of the most misunderstood cryptos despite being near the top for a decade."
Despite the FUD, the project continues to be widely adopted. A recent tweet by Ripple revealed that it has recruited new partners aiming to issue stablecoins on the XRP Ledger.
As global stablecoin adoption continues, new partners like @Stably_Official and @stasisnet are tapping into the power of the #XRPL to issue #stablecoins. https://t.co/pjeJ4PrrpZ

— Ripple (@Ripple) November 24, 2022
You can follow the current price action here.
Disclaimer: What is written here is not investment advice. Cryptocurrency investments are high-risk investments. Every investment decision is under the individual's own responsibility. Finally, Koinfinans and the author of this content cannot be held responsible for personal investment decisions.