Microstrategy, a Nasdaq-listed company, purchased an additional 5,050 Bitcoins for $243 million, raising their total Bitcoin holdings to 114,042 tokens.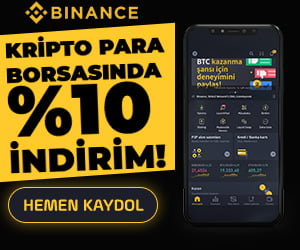 Microstrategy's Bitcoin Assets Continue to Grow
Microstrategy, a Bitcoin-supporting software company; He announced on Monday that he was buying more Bitcoin. CEO Michael Saylor made the announcement on his Twitter account:
"Microstrategy averages $48,099 per Bitcoin; He bought another 5,050 Bitcoins for $242.9 million in cash. As of 12/21/21, we have 114,042 Bitcoins purchased for $3.16 billion*, at an average of $27,713 per coin."
MicroStrategy has purchased an additional 5,050 bitcoins for ~$242.9 million in cash at an average price of ~$48.099 per #bitcoins. As of 9/12/21 we #hodl ~114,042 bitcoins acquired for ~$3.16 billion at an average price of ~$27,713 per bitcoin. $MSTRhttps://t.co/2ESbTy6ad7

— Michael Saylor⚡️ (@michael_saylor) September 13, 2021
The company reported its Bitcoin purchase to the Securities and Exchange Commission (SEC) on Monday. According to the filing, Microstrategy averaged around $46,875 per Bitcoin in the third quarter, including transaction fees and charges; He has purchased approximately 8,957 bitcoins for $419.9 million in cash.
MicroStrategy CEO seems pretty confident about Bitcoin. Saylor announced last week that his company avoided a "billion-dollar mistake" by choosing to invest in Bitcoin instead of gold.
Why Is MicroStrategy Buying Bitcoin?
Crypto analyst and entrepreneur Willy Woo has given an explanation as to why business software giant MicroStrategy continues to buy Bitcoin in large volumes, often at the bottom. The analyst shared the updated Bitcoin chart maintained by publicly traded companies following the aforementioned Bitcoin purchase.
Sharing his view on why MicroStrategy is hiding all this BTC, Woo thinks that other companies find it easier to buy a convertible debt instrument from Saylor's company than to buy Bitcoin themselves, so they can have exposure to the main crypto asset instead of having to go through the hassle of holding BTC. .
Earlier this year and in December 2020, MicroStrategy, which raised massive amounts of funds to buy BTC ($650 million in December and $400 million in June), is holding these Bitcoins on behalf of many other publicly traded companies, according to Woo.
"For anyone wondering why MicroStrategy has such a large stake, I think publicly traded companies find it easier to buy a convertible debt instrument from MicroStrategy than to hold the main asset.
In my opinion, MicroStrategy holds BTC for a number of companies."
BTC held by public companies chart updated with MicroStategy's latest buy.

Live chart:https://t.co/TwHOAEJIzq https://t.co/Eqmn24557d pic.twitter.com/SKLFNiQma8

— Willy Woo (@woonomic) September 13, 2021