Litecoin After the bottom price of around $40.50 in June 2022, it increased by 130% and approached $100. The main reasons for this are the generally improved risk sentiment and the expected halving in August 2023.
However, the technical data shows that LTC could wipe out most of these gains in the coming months.
Litecoin Draws a Strong Bearish Flag
Litecoin continues to reduce its gains due to a giant bear flag on the weekly chart.
A bear flag is a bearish continuation pattern that occurs when the price consolidates within an ascending, parallel channel after undergoing a strong downtrend.
Litecoin has been drawing a similar pattern since early June 2022. Earlier, the LTC/USD pair registered a 70% price correction from $130 to $40.50. Therefore, from a technical standpoint, the downtrend will resume if its price drops below the lower trendline.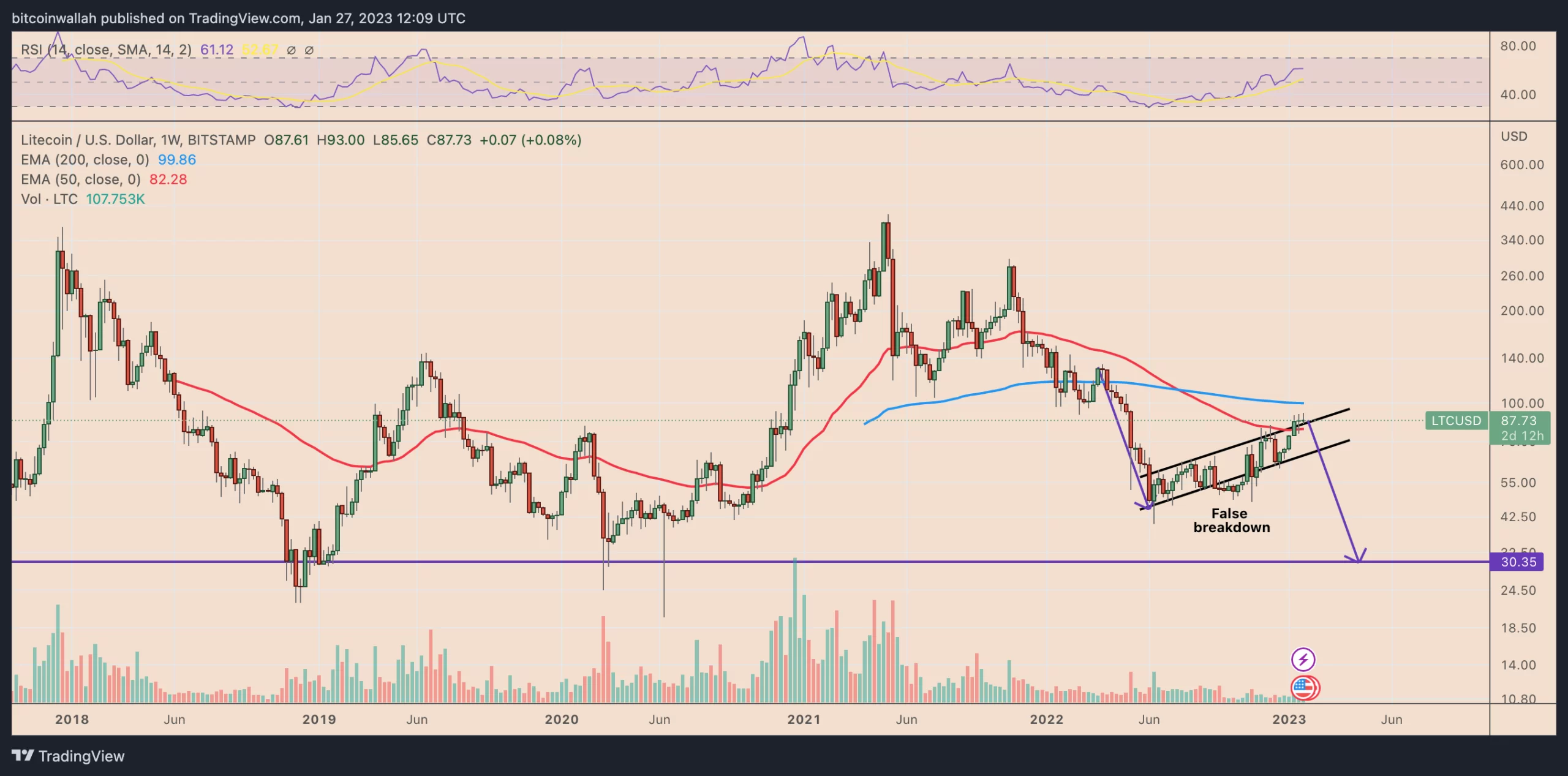 The move to break the bear flag causes as much decline as the previous downtrend. This means a sharp drop of $30.5 or 65% in the current situation.
Is LTC Presenting a Fake Appearance?
The recovery in Litecoin price primarily occurred in parallel with similar movements in the risk market due to the cooling of inflation.
For example, the Nasdaq-100 stock market index rose by about 15.50% between October 2022 and January 2023. Similarly, Bitcoin has risen more than 50% since dropping to $15,500 in November 2022.
The weekly correlation coefficient between Litecoin and the Nasdaq-100 was mostly positive at 0.35 on January 27. Similarly, the correlation between Litecoin and Bitcoin is currently around 0.21.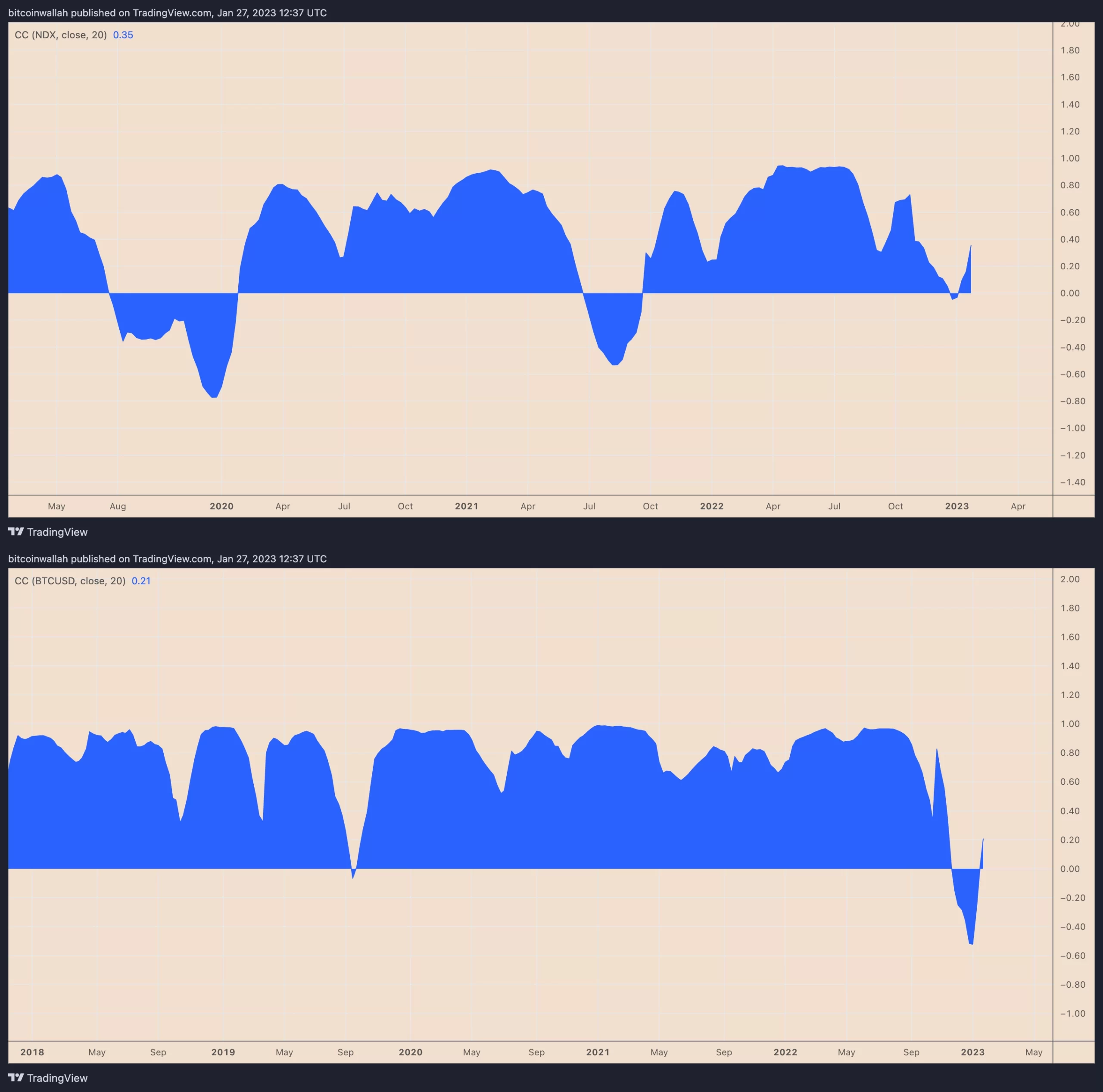 Many analysts believe that the ongoing Litecoin rally under the influence of risky peers may be short-lived. However, Rekt Capital has the opposite view on this issue. The analyst stated that $160 levels are possible.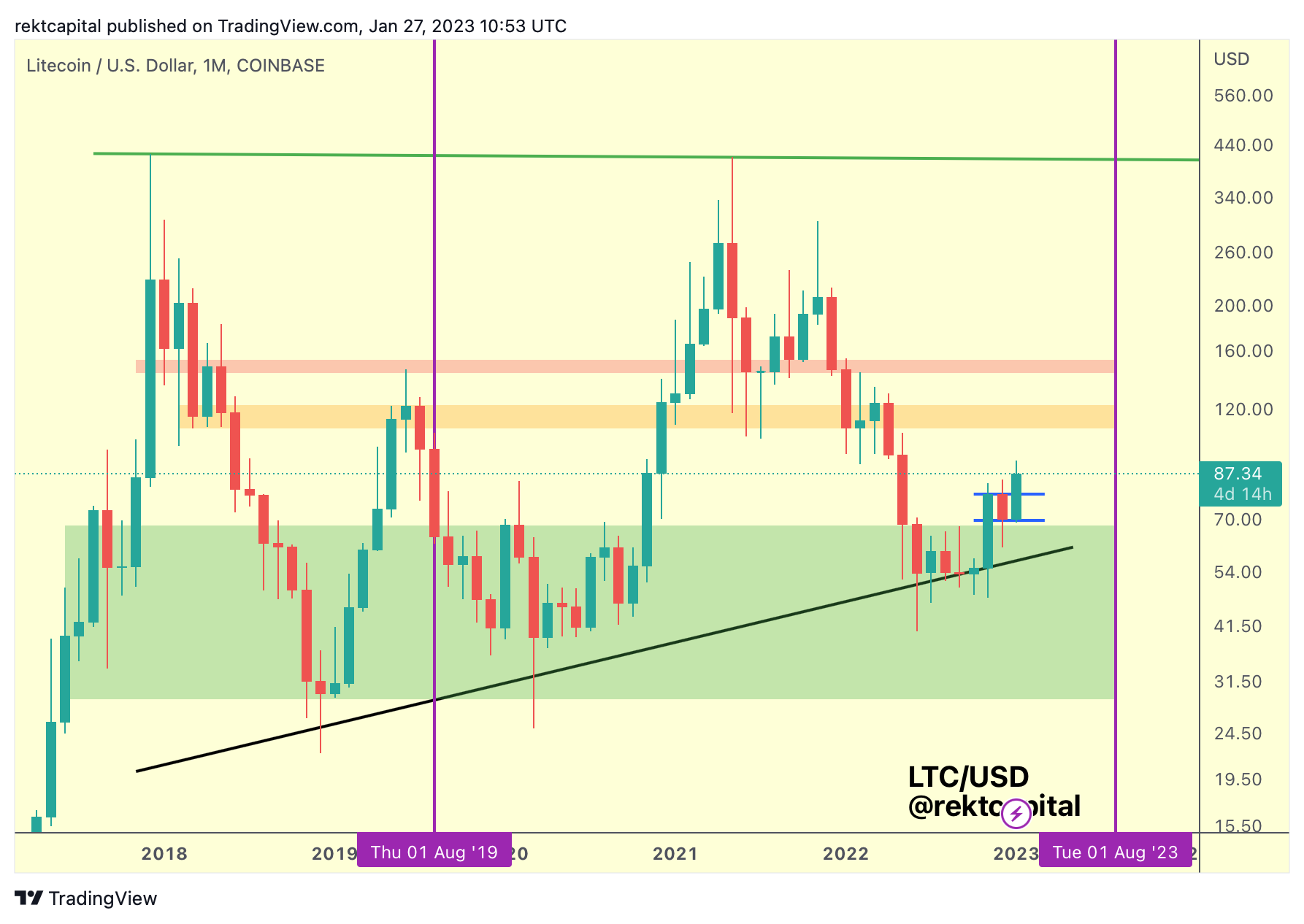 The chart shows that the price of LTC entered a strong recovery after testing the multi-year ascending trendline resistance in the $40-50 range, potentially making it eligible for further upside towards the $120-160 range.
These upside targets have previously acted as support and resistance. So breaking this key resistance could invalidate the bear flag setup, which happened 54% of the time, according to research by veteran trader Tom Bulkowski.