Described as the "legendary trader", Peter Brandt bitcoin He made an exciting prediction for the (BTC) price. Brandt believes BTC could hit new highs in two years.
Peter Brandt, He shared his Bitcoin prediction on his Twitter account with more than 692,000 followers. The trader stated that it is possible for BTC to start a new bull market this year, but no one can predict what will happen for sure.
"Anybody can make crazy predictions about the markets. In reality, no one has a clue of what might happen in the markets, nor can they be."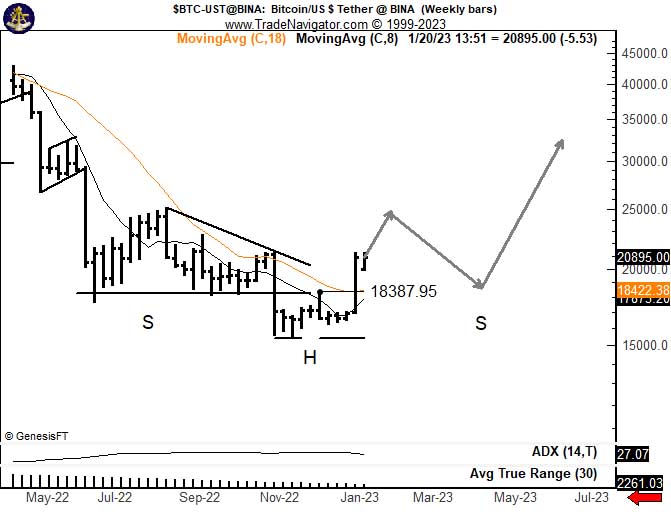 Koinfinans.com As we reported, looking at the trader's chart bitcoin priceseems to outline a "reverse head and shoulders" pattern that could rise above $30,000 by Q2 of this year. The inverted head and shoulders pattern is one of the patterns traders look for as it indicates the potential end of a downtrend.
Brandt also shared a chart showing Bitcoin's possible long-term price action.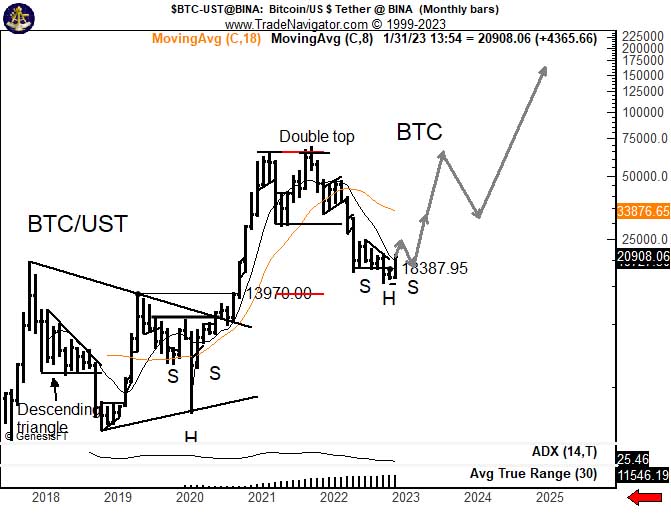 According to the trader's chart, Bitcoin could start a new bull market after breaking out of the inverse head and shoulders pattern. Afterwards, the price could reach $70,000 and correct around $33,000. On the other hand, the price could rise as high as $175,000 by 2025.