Not very good relations with cryptocurrency markets government of india, according to a planned bill, it looks like it will decide to ban cryptocurrencies, including crypto assets such as Bitcoin and Ethereum. The government plans to take this decision so that cryptocurrencies, which it sees as a great risk due to the volatility of cryptocurrencies, do not harm its citizens.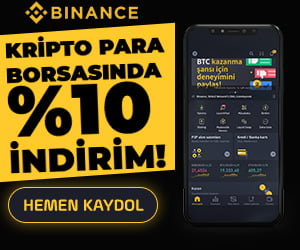 The related bill will allow "certain exceptions" for promoting crypto technology:
"Reserve Bank of India The main goal is to create a facilitating framework for the creation of the official digital currency (CBDC) to be issued by The bill also aims to ban all private cryptocurrencies in India but will also make certain exceptions to promote the technology underlying cryptocurrency and its uses."
Big Breaking: Govt to introduce 'Cryptocurrency and Regulation of Official Digital Currency' Bill in the winter session. The Bill will create a facilitative framework for an official digital currency to be issued by the RBI, and ban all private cryptocurrencies. pic.twitter.com/rMEeYMEKJe

— Ruchi Bhatia (@29_ruchibhatia) November 23, 2021
The ban that will be introduced seems to herald the digital currency (CBDC) to be issued by the Reserve Bank of India. According to media claims, this CBDC is expected to hit the markets by 2022.
The press does not seem to have been 'shocked' by this news from India because the attitude of the Indian government towards 'crypto-assets' was already well known. On the other hand, crypto money markets do not seem to have reacted very clearly to this news yet.
According to a report by U.Today, a government source told Reuters last week that the government will ban all cryptocurrencies without approval.
After the relevant ban, any crypto assets not approved by the Indian government cannot be traded, sold, stored, otherwise it will be considered a criminal offence.
But earlier this November, the Economic Times reported that cryptocurrencies will only be banned as a means of payment in India. As it is known, a similar move had come from our country before.