Making a 'hard' start to the new year Bitcoin (BTC)After a while, it managed to become more stable and after a small decrease, it gained 2% and gave the 'green light'.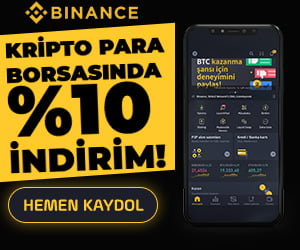 bitcoin priceSome analysts, commenting on the report, claimed that this stability and stability is very critical for BTC and that this stability is the key to regaining its old, glorious days.
After one start to the new year, Bitcoin seems to be stabilizing once again. The top cryptocurrency is trading above $43,000 and has gained over 2% in the past 24 hours. While it has yet to regain much of the ground it lost recently, analysts argue that this is a good starting point and could prepare BTC for a comeback. Some even predict that it won't be long before it starts retesting the $60,000 price.
At press time, BTC is trading at $43,140, ​​up 2.01% compared to the previous day.
Analysts believe that Bitcoin, which fell below $ 40,000 for the first time since last August, will use this drop as a catalyst.
According to Craig Erlam, a senior market analyst at Oanda, all Bitcoin needs is 'momentum'. Erlem noted in his Daily Bulletin:
"If Bitcoin can break $45,500, we may see another sharp rise as belief starts to grow that the worst-case scenario is behind us."
The headwind for Bitcoin includes heightened economic uncertainty, high inflation, and a drop in the US Dollar Index, which fell close to 1 percent last week. A drop in this index generally bodes well for assets considered risky, and Bitcoin has been falling right into this category in recent months.
Lennard Neo, head of research at Stack Funds, a cryptocurrency investment firm, said:
"bitcoin, has been acting more like a risk asset amid market uncertainties lately. Markets are split on whether BTC is an inflationary hedge or risk asset. But looking at the current macro climate, we can expect BTC to have a more volatile market in the short term."
Neo's comments also sparked a heated discussion in the BTC community. Is Bitcoin a hedge against inflation or a risky asset? The narrative over the years has been that BTC is digital gold, a consolation from market conditions. Many companies have bought millions of dollars worth of BTC based on this narrative, including the ever-rising Microstrategy.
But recent data paints a different picture. Bitcoin is strongly linked to risky assets with price movements associated with normal macroeconomic conditions.
For example, when the US Federal Reserve recently announced that it is reducing its injection of cash into the economy, riskier assets faced a sell-off, and Bitcoin was not immune. In fact, this was the key factor for the drop below $40,000 earlier in the week.
Disclaimer: What is written here is not investment advice. Cryptocurrency investments are high-risk investments. Every investment decision is under the individual's own responsibility. Finally, Koinfinans and the author of this content cannot be held responsible for personal investment decisions.