JPMorgan's digital asset specialist said the recent surge in altcoins does not seem sustainable and could lead to the kind of crypto crash we witnessed in May.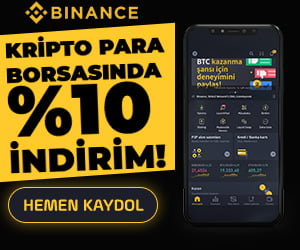 As excitement surrounds the potential uses of decentralized finance (DeFi) and non-fungible tokens (NFTs); Cardano (ADA), Binance Coin, wither and other tokens have skyrocketed over the past few weeks. most large altcoinAlthough the crypto market suffered a hard panic sell Tuesday and another wobble on Friday, it still continues to trade at fairly high prices.
However, according to Nikolaos Panigirtzoglou, a global market strategist and crypto expert at JPMorgan, the rallies that have taken place do not seem sustainable as they are largely driven by unrealistic expectations regarding tokens:
"There is a big question mark here. Is the hype surrounding Cardano, Binance, Solana, and other ethereum alternatives to Ethereum justified? in these networks [ve] Will there be enough traffic on wallet addresses to justify such prices?"
According to him, the crypto market appears to be in a "meltdown" phase where investors flock to rising assets to reap some gains, and such a phase often precedes a sharp decline, Panigirtzoglou notes.
As we all know, the crypto market including Bitcoin and Ether; It collapsed in May after a rally in which altcoins like Dogecoin and XRP skyrocketed in value. Strategist is also about this issue; "I believe we will experience a repeat of what we saw in May" is commenting.
Similarly, altcoins have risen sharply in recent weeks, according to data provided by CoinGecko. Solana has surged up to 326% in 30 days, although not as dramatic as Solana, Cardano's ADA token is up 51% over the same period, while XRP is trading at a 15% higher price than last month.
Retail investors are showing interest in certain tokens in networks that they believe will compete with Ethereum for more widespread use by the fast-growing world of DeFi and NFT.
Panigirtzoglou noted that he sees some similarities between the situation we are in right now, with the 2018 crypto crash that resulted in a massive surge in altcoins, followed by Bitcoin losing more than 80% of its value. However, the strategist adds that it is unlikely that the crypto market will crash so hard again, as financial institutions like Tesla and large companies are investing in crypto.
However, as always, there are those who have different opinions in the crypto market. Curtis Ting, European Managing Director of crypto exchange Kraken, believes that the rise in altcoins is not a cause for concern, while the sharp selling pressure in cryptos on Tuesday "helped the market reset itself."
"The rise in altcoins is helping to diversify the asset class.r and ultimately creates a feedback loop that can benefit the Bitcoin price."
Disclaimer: What is written here is not investment advice. Cryptocurrency investments are high-risk investments. Every investment decision is under the individual's own responsibility. Finally, Koinfinans and the author of this content cannot be held responsible for personal investment decisions.