With the popularization of cryptocurrencies in recent years, many countries have taken action to create their own digital currency. As we have previously reported, Turkey has been taking steps to develop its digital currency infrastructure for a while. The most recent development was the statement of the Central Bank of the Republic of Turkey (CBRT) that it established a cooperation platform for the R&D project of the digital Turkish lira with the participation of ASELSAN, HAVELSAN and TÜBİTAK-BİLGEM: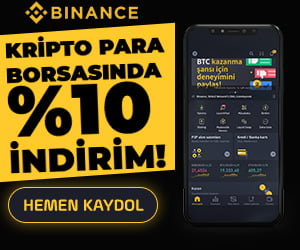 "Technological research, development and testing processes of the Central Bank Digital Turkish Lira R&D project will be carried out in close cooperation with the participation of technology stakeholders. Accordingly, the Central Bank signed bilateral memorandums of understanding with ASELSAN, HAVELSAN and TÜBİTAK-BİLGEM and created a Digital Turkish Lira Cooperation Platform."
According to the statement, the CBRT, ASELSAN, HAVELSAN and TÜBİTAK-BİLGEM will create a digital Turkish lira network and conduct narrow-scope and closed-circuit pilot tests.
"Within the scope of the first phase pilot implementation studies, the prototype 'Digital Turkish Lira Network' will be established at the CBRT and narrow-scope and closed-circuit pilot tests will be carried out with technology stakeholders. In line with the results obtained, it will be passed to advanced phases where more widespread and broad participation pilot tests will be carried out.
As you can see, pilot tests on digital money are still on the agenda. However, the creation of a platform for this can be considered as the biggest concrete step taken. In the continuation of the announcement, it was emphasized that there was no final decision on whether the digital central bank money would be put into circulation:
"There is no final decision taken by the CBRT regarding the circulation of the digital Turkish lira. All studies are carried out on the principles of experimental R&D activities. After the capacity measurements of different technological alternatives are completed and the architectural setups are finalized, it is aimed to determine whether the existing technologies can meet the economic, legal and financial requirements of the digital Turkish lira."
Finally, it was announced that the results of the first phase studies for the digital lira will be shared with the public in 2022.