The 2022 annual report of Token Unlocks highlighted XRP, stating that it has the highest probability of unlocking in 2023. With $17.9 billion tokens to enter the market XRPwill unlock four times more tokens than the second-ranked Filecoin.
According to Collin Wu, Filecoin expects to unlock $4.9 billion worth of tokens this year and add several other locks planned. While Wu's report sparked backlash, users discussed what the token flow could do to the market.
According to Token Unlocks, in 2023, it is estimated that Token with a valuation of $102 billion will be unlocked. The highest locked value include XRP ($17.9 billion), FIL ($4.9 billion), OP ($3.7 billion), Chainlink, BitDAO, ApeCoin, STEPN, etc. https://t.co/ZtMJdn5Toc pic.twitter.com/3qOV03iv8Z

— Wu Blockchain (@WuBlockchain) January 19, 2023
Among the tokens mentioned in the report are Optimism $3.7 billion, Chainlink $2.9 billion, BitDAO $2.5 billion, ApeCoin $2.3 billion. Others include STEPN $1.4 billion, Hedera $1 billion, Axie Infinity $1 billion, dYdX $0.9 billion and much more.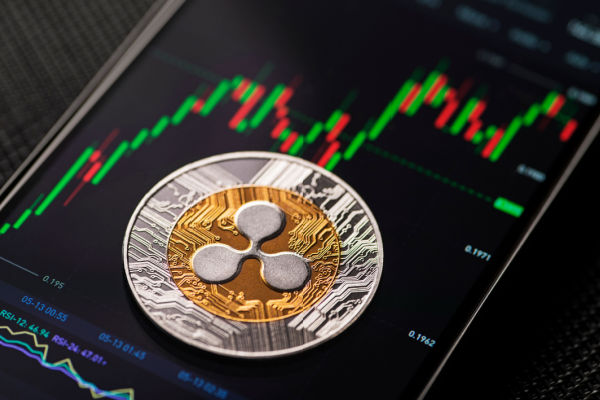 Koinfinans.com As we reported, token unlocking is a predetermined fundamental detail for the economics of every blockchain project. It is similar to the release of shares through Initial Public Offerings (IPOs) or lockdown periods in the stock market.
During token unlocking, a project releases previously locked tokens at a predetermined time. The goal here is to balance incentives between project inventors, investors and users.
The reactions following Wu's report came mostly from those who thought that the upcoming influx of new tokens could create a FUD in the market. Some questioned the authenticity of the report, comparing it to their knowledge of certain projects.
1 billion XRP is "unlocked"every month not sure where they are getting those 17 billion from probably FUD as always 🤷🏾‍♂️

— Th〰️ (@ethanjames0394) January 19, 2023
According to the report, the cumulative estimated value of the tokens to be unlocked is around $102 billion. This represents quite a large volume.
The increased supply creates a decrease in market value if the underlying economy prevails. However, users' concern is the emotional impact this could have on the already fragile crypto market.