bitcoin (BTC) and most major altcoins continue to trade below key resistance levels. At press time, Bitcoin is hovering around $57,293 and is a long way from its ATH earlier in the month. Considering that the Bitcoin Fear and Greed Index is valued at 42 (fear), it can be said that there is a great deal of tension in the market. Bitcoin is trying to determine its direction between critical support and resistance levels.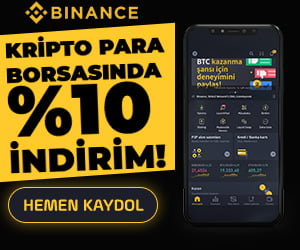 While some market experts expect an upside break, there are those who think otherwise. But the real question at this point is when the break will happen. Famous Economist Tunc Satiroglu He also made an assessment on the subject on YouTube.
Firstly, making a general market assessment, Şatıroğlu stated that the Bitcoin movement on September 22 may repeat again:
"This is what happened on September 22; After the fall, the fall rises for a day or two, and then a fall comes again, but it does not come below the place where it fell, it comes up. Here, too (November 18), the fall rises for two days, then comes back again, but after that it does not come under the old ground. This means that even if it is not tomorrow, there is a high probability that there will be an increase in the next day or towards the weekend."

In addition, the famous economist stated that as long as the $ 55,605 support is not broken, "it is not a problem". The Kaufman moving average, which is located at $ 58,659, must be surpassed in order to fully say that the upward movement has begun. The important resistance level that we encountered before this is located at $ 57,270. According to Şatıroğlu, uncertainty will continue as long as Bitcoin stays in the range of 57 thousand to 55 dollars.
Finally, the famous economist once again drew attention to the importance of the support level:
"As long as 55,600 doesn't break, relax, no need to sell. It will rise somehow. It's bad if this (level) is broken. […] Then there may be decreases to 44,800s. It's too early to tell right now."
Disclaimer: What is written here is not investment advice. Cryptocurrency investments are high-risk investments. Every investment decision is under the individual's own responsibility. Finally, Koinfinans and the author of this content cannot be held responsible for personal investment decisions.