Nicholas Merten, popular crypto analyst at DataDash, states that three key components need to happen to accelerate Bitcoin's bull run to all-time highs.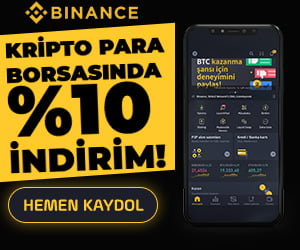 In a recent Bitcoin update, Merten told his 470,000 YouTube subscribers that Bitcoin (BTC) is trading near a key bullish support and resistance level around $43,500 and would like to see the top crypto holding hold before it sets new highs.
"The first thing we want to see here is multiple retests of this previous resistance line for this level to solidify as support…
BTC always tends to test a certain support range multiple times. And that's because it's a test to find out who's in control. Bulls or bears? In this case buyers? Do they beat the sell side in buying? Or vice versa; Is the selling pressure outweighing the potential new buyers coming in?"
As for step two, Melker wants to see Bitcoin begin to form new highs and new highs after solidifying new support levels.
"The second step is to create new high lows and new high tops. This could happen at the same time as testing the support range, but it is more likely to happen later as we will be testing this line multiple times."
Finally, Merten expects Bitcoin to break above the previous all-time high of $64,000 before it can continue on its way to higher prices.
"The third step, which might be quite obvious, will be to continue the trend number two of not only breaking the broader-term relative highs, but also identifying new high lows and new highs that will ultimately allow us to break above all-time highs.
And the reason I mention this third step as a very important one is because it is not an easy challenge. Breaking all-time highs can often…take quite a long time."
Talking about November 2020, when Bitcoin was trading just under $20,000, the previous all-time high, Merten emphasized that BTC experienced multiple pullbacks for about a month before finally experiencing a breakout.
As for the future, the Analyst predicts that we should wait until the end of this year or the beginning of 2022 for BTC to climb to all-time highs.
"Broadly speaking, we expect the potential break above all-time highs in December 2021 or January 2022. That seems like a reasonable time frame to me."
Disclaimer: What is written here is not investment advice. Cryptocurrency investments are high-risk investments. Every investment decision is under the individual's own responsibility. Finally, Koinfinans and the author of this content cannot be held responsible for personal investment decisions.