Bitcoin has become the center of attention of many lately and is the undisputed leader in the cryptocurrency world. Popular crypto analyst Rekt Capital stated in his latest prediction that Bitcoin will make a big debut in the coming period. According to Rekt Capital, Bitcoin will make an upward move after a long downtrend, with a historic breakout. The analyst made this prediction based on technical analysis of BTC, and this prediction has become an interesting topic for many investors and crypto enthusiasts. Here are the details.
Popular crypto analyst Rekt Capital makes an ambitious prediction about Bitcoin (BTC) found. Rekt stated that BTC is preparing for an important exit, and that this situation can be recorded as a historical event.
According to the analyst, BTC has been in a downtrend since hitting its all-time high. However, it entered April above this important macro decline resistance.
"Tomorrow, the BTC monthly candle will have closed above the macro downtrend to confirm a new bull market. BTC is on the cusp of making history."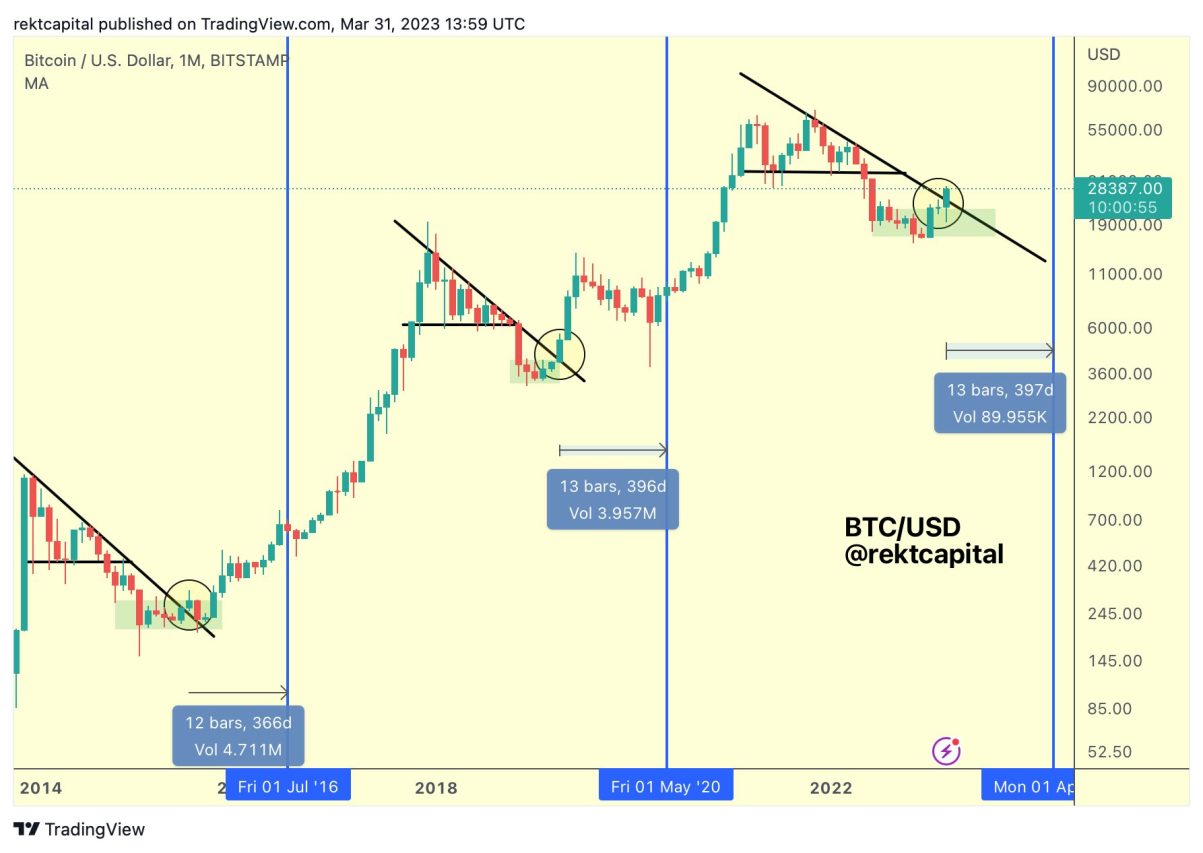 Rekt also points out that BTC broke out exactly 396 days before the Bitcoin halving event, which is scheduled for April next year. The Bitcoin halving event, where the amount of Bitcoin given to miners is halved, takes place every four years. The analyst adds that in 2019, Bitcoin experienced a breakout exactly 396 days before the 2020 halving event.
"BTC tends to break the Macro Downtrend about a year before the upcoming halving event.
This time is no different"
The popular analyst says that another factor supporting Bitcoin is the engulfing candle formation. A bullish engulfing candle is when a green candle covers the previous red candle at both the opening and closing prices. That is, the next candle has swallowed the entire body of the previous candle. In other words, the buyers are so eager that they have closed the gap. Rekt emphasizes that this situation heralded upward movements in many quarters in the past.
"BTC is on the verge of confirming the engulfing candle formation, which is a bullish signal for the first time since the beginning of 2020. Historically, quarterly bullish engulfing candles preceded upward moves in many quarters."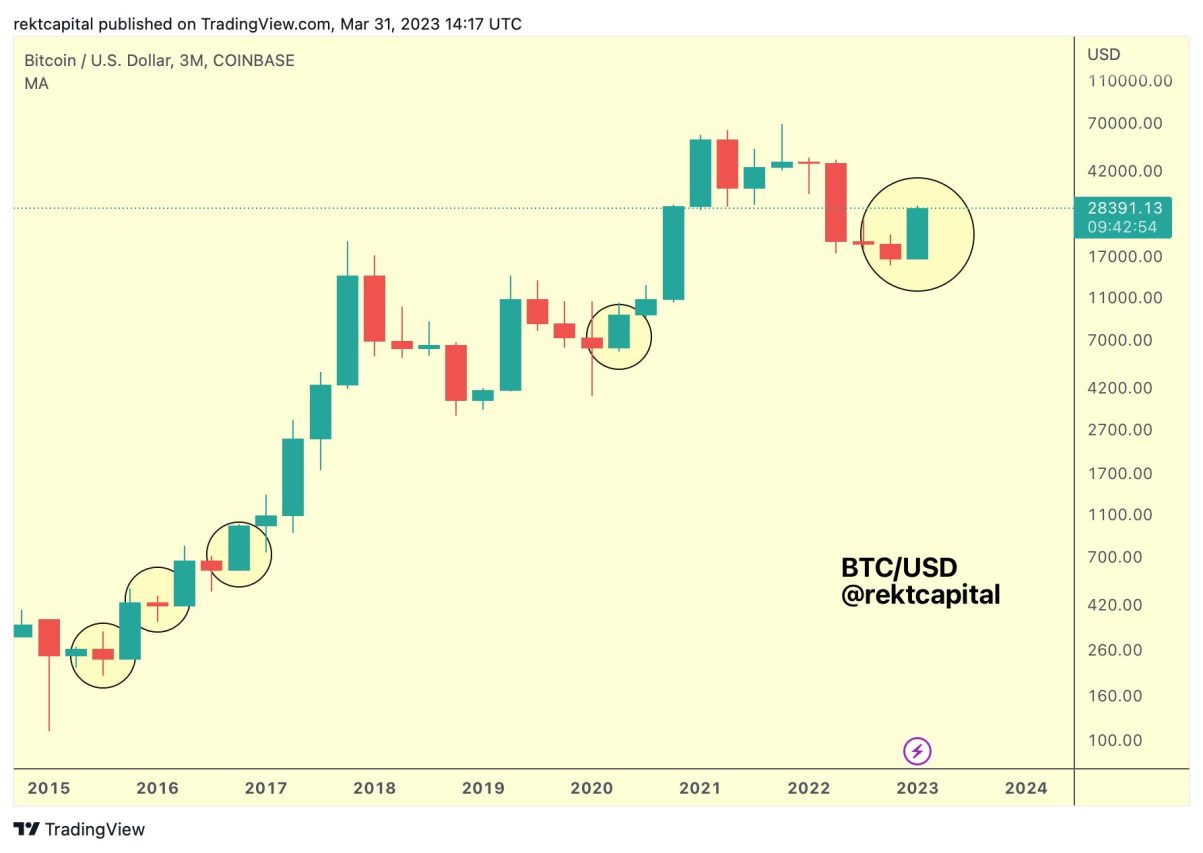 You can check the price movements here.