At a conference the developers held on Thursday, Ethereum Merge dateannounced that it could be around September 15. However, there seems to be a problem with the new date as well. Sharing the details in one of its recent blog posts, the Ethereum Foundation stated that the estimated merger date may have been incorrectly predicted after all. The target date is September 15, 2022, but it was underlined that this forecast could be wrong for even a week.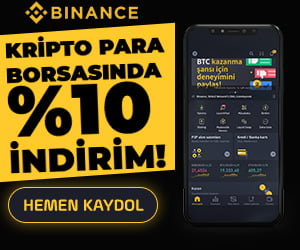 Will Ethereum Merger Date Change Again?
In the statements made at the beginning of July, the developers stated that the expected date could be around September 19. It was frequently warned that there might be a possible delay due to unexpected reasons. Things seemed to become more precise yesterday, with a target date confirmed around September 15 or 16. However, another change in the program is a new Ethereum May cause the merge date to be announced.
The network upgrade is set to occur when the terminal total difficulty (TTD) reaches 587500000000000000000000. The TTD will trigger the transition from proof-of-work to a proof-of-stake mechanism for the Ethereum network. Following yesterday's September 15 forecast, the Foundation said the estimated date could be a week's worth of error.
"TTD is based on the Proof-of-Work difficulty and is therefore somewhat difficult to predict with certainty. The target date is September 15, 2022, but there may be a week's error in this estimate."
The merge will be completed following the two upgrades. The Bellatrix upgrade in the consensus layer will be followed by Paris in the execution layer.
The Foundation shared the detail that next week's Core Developers Call may fine-tune the estimated date for Consolidation.
You can follow the current price action here.
Disclaimer: What is written here is not investment advice. Cryptocurrency investments are high-risk investments. Every investment decision is under the individual's own responsibility. Finally, Koinfinans and the author of this content cannot be held responsible for personal investment decisions.