Elon Musk urged McDonald's to accept Dogecoin. The Tesla CEO even went a little further and negotiated with the famous food chain.
Tesla CEO Elon Musk, in his latest post on Twitter; He said on television that if the fast food giant started accepting Dogecoin, he would eat a McDonald's Happy Meal.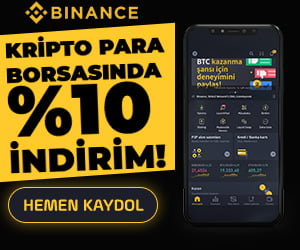 "If McDonald's accepts Dogecoin, I will have a happy meal on TV."
I will eat a happy meal on tv if @McDonalds accepts Dogecoin

— Elon Musk (@elonmusk) January 25, 2022
This development comes after the flagship e-car manufacturer added dog cryptocurrency as a payment option for some products earlier this month.
Although McDonald's did not respond to the Tesla CEO's tweet, Burger King, the rival of the fast-food chain, left a comment under the tweet stating that it was interested in the issue.
only a king knows what da coin do

— Burger King (@BurgerKing) January 25, 2022
McDonald's recently took its marketing game to the next level by trolling the cryptocurrency community with a viral tweet following the massive market crash. Bitcoin and Ethereum prices, along with the rest of the market, have fallen more than half since their all-time highs recorded in November.
The brand has inadvertently been a fixture in the conversation of the cryptocurrency community for years, inspiring black humor among investors who have had to deal with losses after their drastic correction in the market, joking about working as food service workers at McDonalds to make a living.
While McDonald's internet memes tend to discredit the work of service economy workers, they're becoming increasingly popular amid ongoing market fixes. Even MicroStrategy CEO Michael Saylor and El Salvador President Nayib Bukele had their noses rubbed after the Bitcoin crash and tried to make fun of the issue by posting pictures of themselves in McDonald's uniforms.
Ironically, many members of the Bitcoin community noticed that the Bitcoin chart began to resemble the iconic McDonald's logo after seeing it form a double top pattern.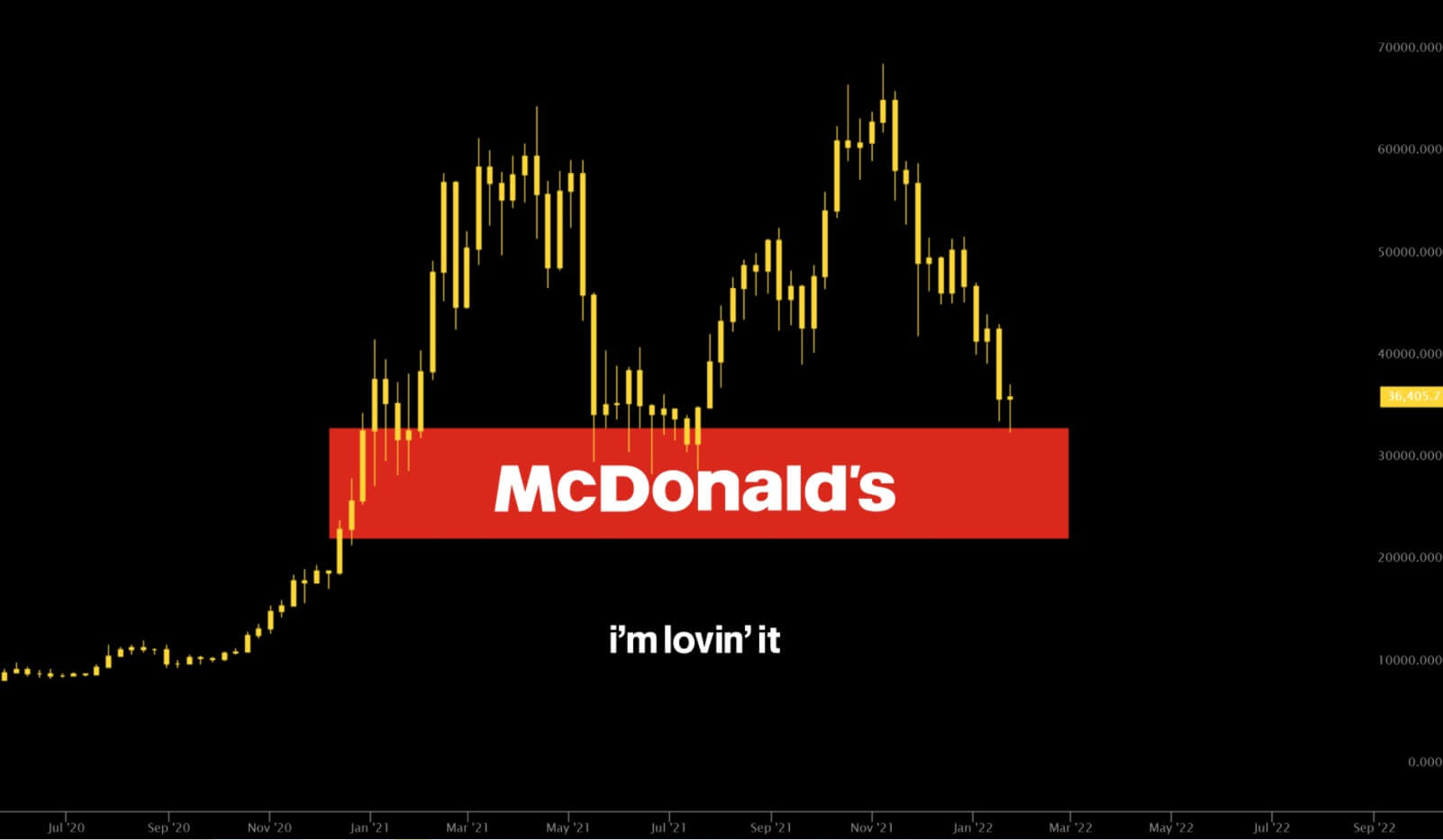 Now, the world's largest restaurant chain itself is not shy about taking an active part in crypto Twitter.
Last week, after the fast food chain interacted by sending Billy Markus, co-founder of the original meme coin, a picture of a Shiba Inu dog with a french fries in its mouth, Dogecoin owners began begging McDonald's to embrace DOGE.
— McDonald's (@McDonalds) January 19, 2022
Not stopping here, McDonald's made a few more tweets about crypto and started following Cardano founder Charles Hoskinson. Hoskinson also did not hesitate to express that he was very pleased with the participation of the American fast-food chain, which was founded in 1940, in crypto Twitter.
This moment… I'm happy @McDonalds pic.twitter.com/nHjbFpn6yO

— Charles Hoskinson (@IOHK_Charles) January 25, 2022