European Central Bank (ECB) chief Christine Lagarde shared the view that crypto assets and decentralized finance (DeFi) have the potential to pose "real risks" to financial stability. With the European Union's 'Crypto Assets Regulation (MiCA)' law, some regulatory proposals to support the current market have been brought to the agenda before and put to a vote in the parliament.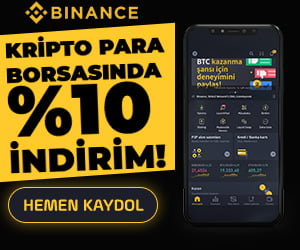 ECB President Christine Lagardespoke about the regulation of cryptocurrencies at the European Parliament 'Committee on Economic and Monetary Affairs' session on Monday.
"When we started working on cryptoassets and the risks posed by them, we believed that such assets and the DeFi industry had the potential to pose real risks to financial stability.
Koinfinans.com As we reported, bAşkan also shared the comment that "at the moment, the links between private sector crypto assets and traditional finance are still limited" and underlined that the current period risks are relatively low.
lagarde, Crypto Assets Regulation (MiCA) He had begun to express his views on the Markets in the law. He emphasized once again that the European Systemic Risk Board (ESRB), which he chairs, "supports the need for rapid adoption and implementation" of MiCA.
The ECB chairman defended his views, emphasizing that the development of MiCA encouraged him. However, according to the president, they still have a long way to go and the law will not be implemented until 2024.
Lagarde then proposed some additional provisions to the current MiCA bill. Additional provisions, also known as MiCA2, refer to MiCA law, explaining that MiCA2 "must address the interconnected risk of financial institutions exposure to crypto-assets."
It also stated that it should "fully cover decentralized finance (def)" and regulate digital currency deposit and lending activities. The ECB chairman stated that the current MiCA bill does not cover Bitcoin, but he has hopes that it will be covered in MiCA2.
Do you think the new laws the ECB will try to enforce could affect the future of Bitcoin and other digital currencies?
You can follow the current price action here.
Disclaimer: What is written here is not investment advice. Cryptocurrency investments are high-risk investments. Every investment decision is under the individual's own responsibility. Finally, Koinfinans and the author of this content cannot be held responsible for personal investment decisions.