Although cryptocurrencies have only been in our lives for a little over a decade, they soon gained immense popularity in the public eye. Cryptocurrencies have collectively reached a valuation of over $2 trillion, surpassing big companies like Apple and Microsoft. Crypto adoption has followed the same trend in recent years. Estimates of the number of people investing in cryptocurrency are that slightly less than 10% of the world's population is investing in cryptocurrency.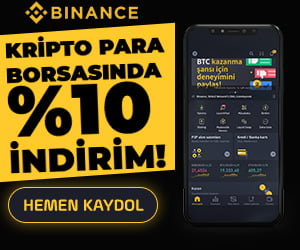 Comparisons between the development of a revolutionary technology like the Internet and the development of cryptocurrencies show that crypto is on track to become mainstream in the next five years. With this in mind, payment companies like Visa, PayPal, and MasterCard have developed crypto strategies to stay at the forefront of this new payment method. The giants undoubtedly believe in the future of cryptocurrencies, which gives them enough motivation to develop their platform to support these digital assets.
In recent years, Visa has been taking strategic steps towards crypto and blockchain support. According to Visa CEO Alfred Kelly, if cryptocurrencies become as popular as everyone expects, Visa is pretty sure it wants to be in the middle of it.
Crypto Could Become Mainstream in Five Years
CEO Alfred Kelly joined the "Leadership Next" podcast with Fortune CEO Alan Murray and discussed the future of cryptocurrencies. Kelly voiced his thoughts on where cryptocurrencies could be in the next five years. According to the CEO, the cryptocurrency has the potential to become "extremely popular."
Kelly, on the other hand, believes that cryptocurrencies have the potential to be very successful, as well as completely failing. Kelly explained that while cryptocurrency is getting nowhere, Visa always wants to be one step ahead. Kelly told Murray, "The thing I love most about our company is Alan; We don't pick winners and losers," he said.
Kelly on what could happen with crypto in the next five years; "I don't know how high cryptocurrencies will go. In five years' time, will it remain a fad, be something trivial, or be immensely popular? I'm not smart enough to know this, but what I'm smart enough to do is make sure our company is in the middle of it no matter what." commented.
Visa Wants to Be Prepared
According to CEO Alfred Kelly, who considers Bitcoin to be the digital equivalent of gold, the company is working to enable the purchase and conversion of cryptocurrencies. Visa plans to make it possible for its customers to seamlessly convert cryptocurrencies to fiat currency. Kelly explained that the company is focusing on using crypto not only as payment but also to move cash.
"If it takes off – which we anticipate is going to be a huge business – and we get our fair share or more of the volume that comes out, we definitely want to be prepared for that, and I think we've got off to a great start."
Visa has long worked to provide blockchain and cryptocurrency services to its clients. The payments giant has also completed a series of partnerships with cryptocurrency companies to implement crypto debit cards for customers to spend their cryptocurrencies. In addition, the company is integrating blockchain solutions into its network to allow faster and more efficient transactions on its platform.