Floki Inu The community has accepted the proposal aimed at burning 4.2 trillion FLOKI tokens on a cross-chain bridge and reducing the transaction tax.
The developers explained that 99.97% of the proposal voted in favor of burning bridge tokens, while 0.03% voted against the proposal.
FLOKI transaction tax will be reduced to 0.3% on February 3. Immediately after, 4.2 trillion tokens will be burned permanently on February 9, 2023.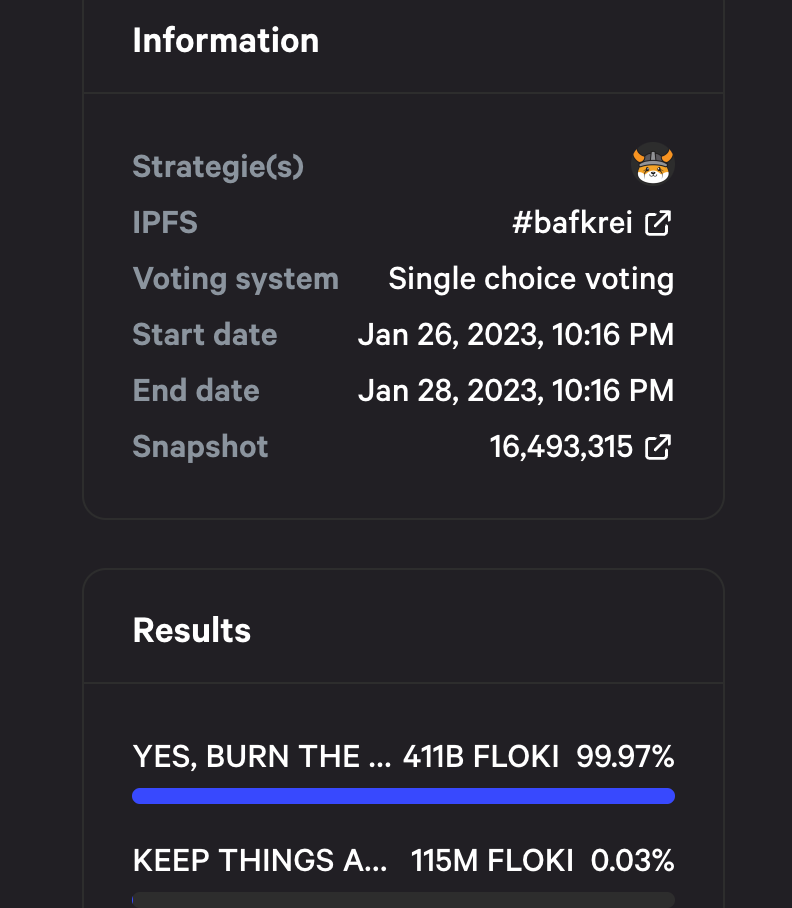 According to CoinGecko data, the planned token burn is worth over $100 million as of Monday. Burned tokens are known as one of the ways to reduce the supply. Keeping the demand level the same is a critical detail that adds value to the token.
The Floki Inu proposal also cited the security risks associated with bridges as another justification. As Koinfinans.com previously reported, over $2 billion was lost or stolen from cross-chain bridges in the last year alone.
In the case of Floki, an exploit in our main cross-chain bridge will have a devastating impact on the project. Because this bridge currently holds 55.7% of FLOKI's total circulation supply. That's a lot of tokens, more than enough to drain the project's liquidity pools and essentially destroy the project if exploited.
In addition to increasing security measures, the developers are of the opinion that it will increase progress as a decentralized finance project. In this context, the team started projects such as "Floki Locker" and the metaverse game "Valhalla".
Floki initially issued its token on Ethereum with a total supply of 10 trillion tokens, then agreed to migrate to the faster and cheaper BNB Chain in 2021 based on community demands.
During the move to BNB, while keeping the supply the same, it was necessary to create a cross bridge to avoid any problems. Initial funds for this bridge came from the "treasure" and 600 billion tokens were allocated. The community, on the other hand, transferred the supply to BNB after locking it in Ethereum. However, according to the Floki developers, this balance is now established and there is no need for a bridge.