The stock market crashed recently FTXWith the official application made on November 11, 2022, it became 'bankrupt'. As it is known, the transfer of former CEO Sam Bankman-Fried to Alameda Research triggered a big problem. FTX was unable to accommodate customers' withdrawals of approximately $5 billion.
The details that emerged in the bankruptcy application continue to disturb. Binance's desire to salvage the wreckage by purchasing FTX was put on hold. However, after this development, customers began to be suspicious of Binance as well. Binance, on the other hand, assured by announcing all its reserves.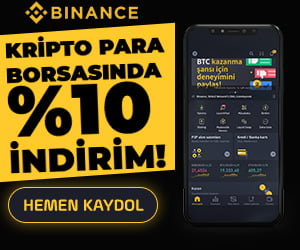 FTX Owns a Bank
The details that emerged after the FTX bankruptcy are kind of raising concerns. One of them is that the sunken stock market has a bank in the USA.
Farmington State Bank in Washington State, of which FTX is a shareholder, had only one branch and three employees this year. It didn't even provide credit cards or online banking services.
The relationship between this small bank and the collapse of FTX has raised further questions about the stock market and its operation. Among them: How integrated is FTX, headquartered in the Bahamas, into a larger financial system? What else might the authorities have overlooked? How will Farmington get involved in this massive bankruptcy as they search for FTX's lost assets?
Farmington State Bank; They began working together in March after FTX and Alameda Research invested $11.5 million in the bank's parent company, FBH.
Ramnik Arora, a senior aide to the exchange's founder Sam Bankman-Fried, oversaw the investment made by FTX, which financial officials claim is more than four times the net worth of the bank.
Tether Included Among Allegations
The bank was acquired by FBH in 2020. Deltec's most well-known client is a cryptocurrency company with $65 billion in assets, providing a dollar-pegged stablecoin. Tether.
Tether has long faced financial problems due to its reclusive founders and offshore bank accounts. FTX was one of Tether's biggest trading partners through Alameda, which has led to concerns that the stablecoin will be linked to FTX's fraudulent activities unknowingly.
Farmington's trajectory is not yet clear. Farmington is now known online as Moonstone Bank. The name was trademarked a few days before FTX's investment. There is nothing about Bitcoin or other digital currencies on the Moonstone website. According to the statement, Moonstone wants to help "develop the next generation of finance".
But questions about how FTX acquired a bank are rather vague. This situation is likely to cause more problems in the future.
You can follow the current price action here.
Disclaimer: What is written here is not investment advice. Cryptocurrency investments are high-risk investments. Every investment decision is under the individual's own responsibility. Finally, Koinfinans and the author of this content cannot be held responsible for personal investment decisions.