digital asset manager CoinShares According to his company, most institutional investors consider a crypto asset to have the most growth potential this year.
CoinShares noted in its latest survey that there is a 20% increase in bullish sentiment among investors for smart contract platform Ethereum (ETH).
"Ethereumhas seen a dramatic increase in investor sentiment, with 60% of respondents believing it has the most compelling growth outlook."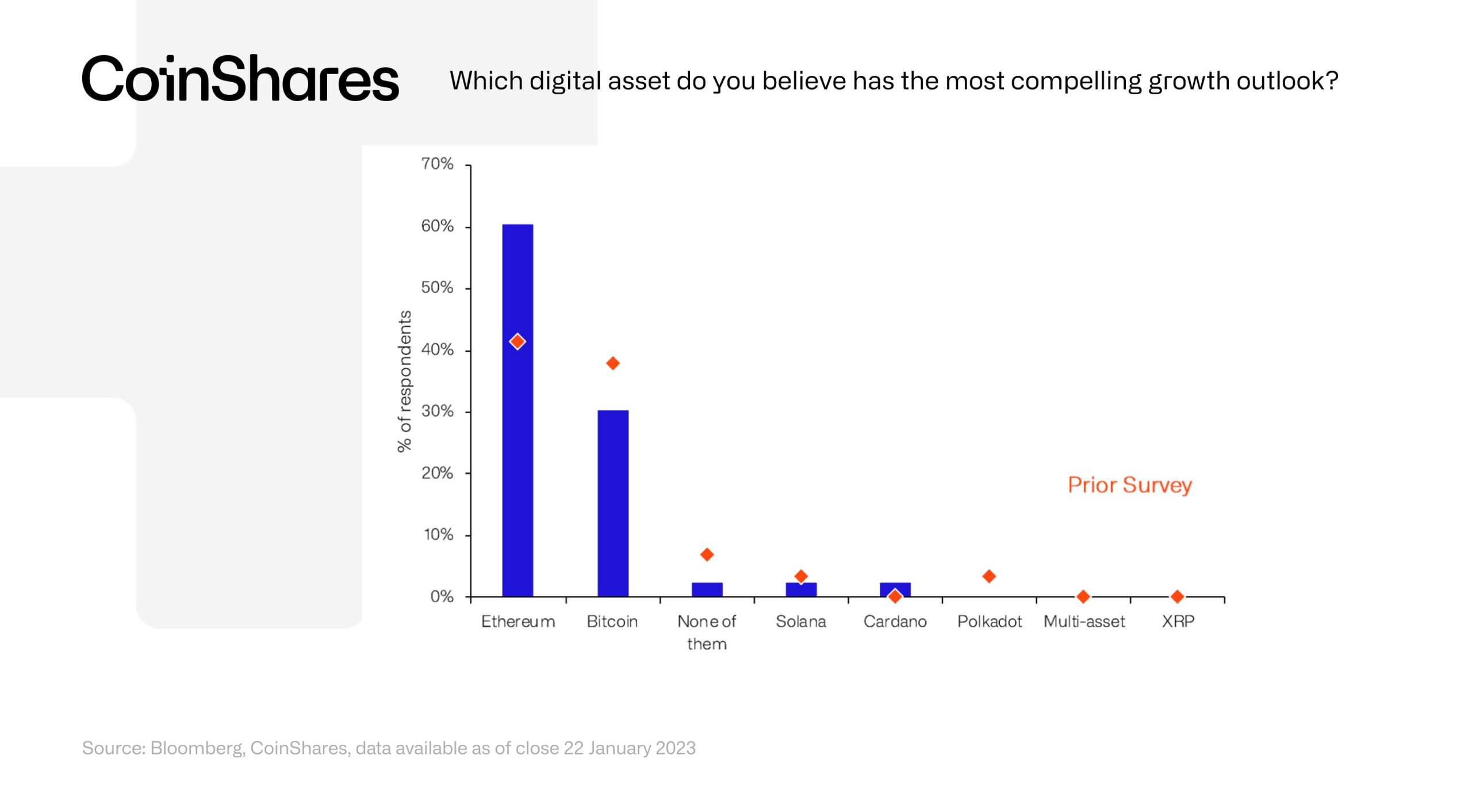 About 30% of the respondents bitcoin(BTC) has the most attractive growth potential.
The survey is based on 43 responses from investors covering $390 billion in assets under management.
Sentiment in Ethereum has increased significantly since the October 2022 survey, when only 40% of respondents believed ETH had the most compelling growth outlook.
CoinShares stated that Ethereum experienced an outflow of $401 million in 2022. In this context, he stated that he may be heading for a "return" this year.
According to the survey, investors mostly invested in BTC and ETH in the last quarter. According to the investments made by the participants in the last quarter, these two cryptoassets are in the leading position against other coins.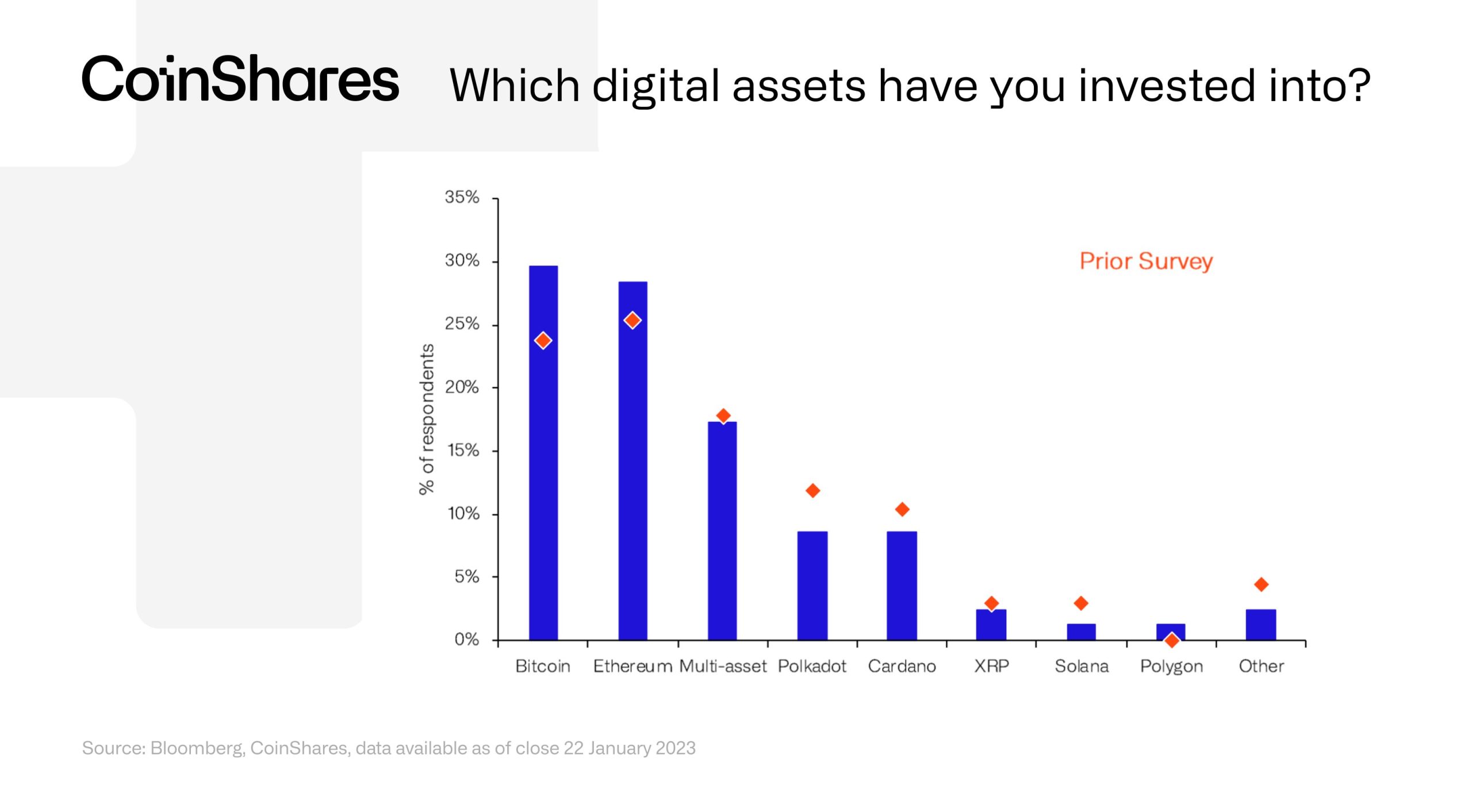 Investors are also less concerned about a complete ban on cryptocurrencies since the last survey.
"Regulatory concerns have increased, but few are anticipating political blockers and government bans. This shows that investors see regulation as a solution rather than a direct ban."
As we reported as Koinfinans.com, Ethereum is trading at $ 1,595 at the time of writing this news.