CNBC presenter Jim Cramerchose to ignore the cryptocurrency rally recorded at the beginning of 2023. Explaining his views on the Mad Money program, Cramer argued that investors should buy gold instead of crypto money.
"The charts commented by Carler Garner suggest that you should ignore everything these days when Bitcoin is taking a leap. If you are looking for real protection against inflation or economic chaos, gold should be your only friend. I agree with that too."
Cramer elaborated on his comment by continuing to use the different chart of Carley Garner of DeCarley Trading. Cramer discussed the daily chart of Bitcoin futures and the Nasdaq-100. The chart included data going back to March 2021, when it could be observed that both indices moved close to each other. As a result, Cramer stated that Bitcoin is neither a currency nor a safe store of value, but rather a risk asset.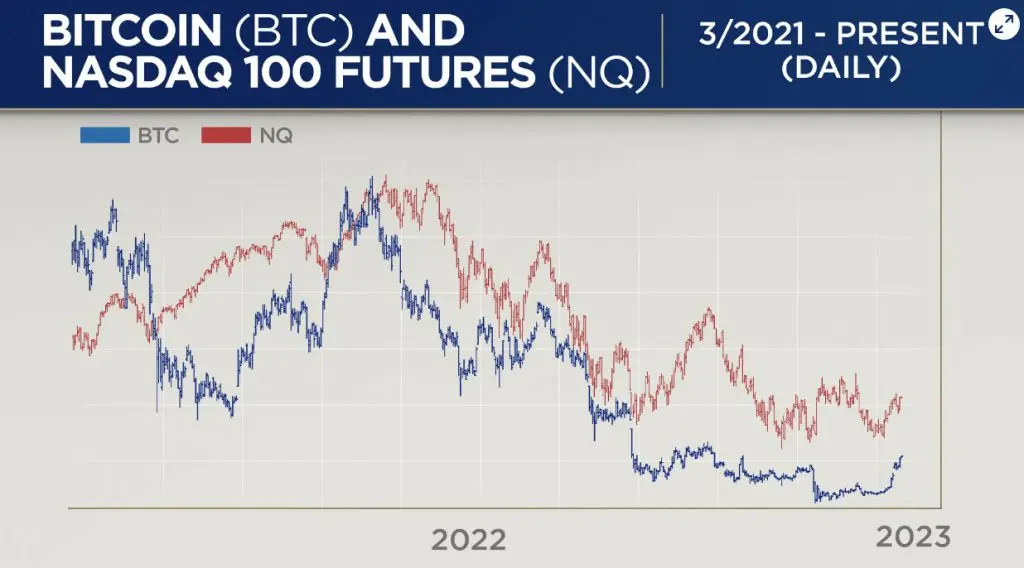 Cramer also referred to Bitcoin's volatility, stating:
"Imagine if business owners are trying to trade in Facebook or Google stock… That's ridiculous, they're so volatile. Bitcoin is no different."
As a matter of fact, contrary to what Cramer stated, Bitcoin has shown very little volatility in recent days.
Bitcoin and Counterparty Risk
According to Cramer, "counterparty risk" is the possibility that the other party in an investment or transaction will not fulfill its part of the bargain. Therefore, he believes that the assets in the market are trading close. But Cramer thinks there are ways to avoid these risks.
"Of course you can have a decentralized presence with Bitcoin. This will protect you from counterparty risk. However, if you want to use the tool, you are likely to encounter an FTX-like destructiveness. Underneath, there is no such problem."