2021 bitcoin Analyst Dave the Wave, who became popular with his knowledge of its collapse, believes that BTC will break the "long-term resistance diagonal". The analyst believes that a technical move in the next month or two will be enough to break this resistance.
Dave the Wave He also told his followers to pay attention to the time Bitcoin spends under the weekly Gaussian channel.
Gaussian channels are one of the momentum indicators that can be used to identify price highs and lows.
"Times where BTC price stays below the weekly Gaussian channel. Nothing too serious here…"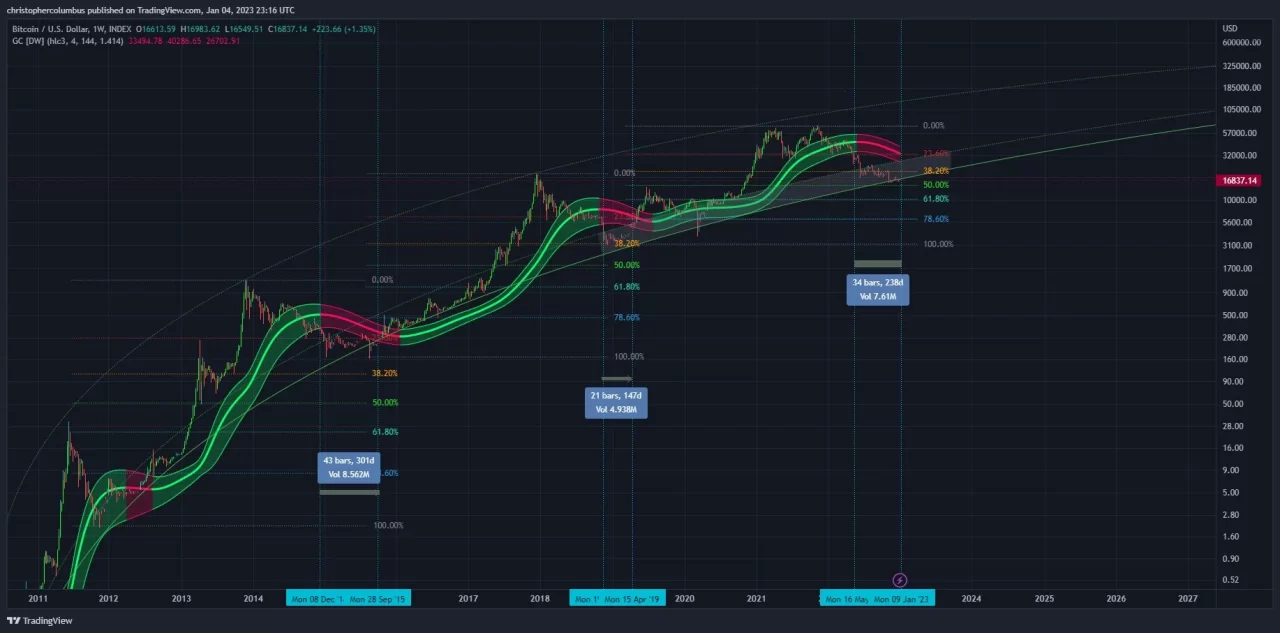 Bitcoin price was trading at $ 17,195 at the time of reporting. Leader by market value cryptocurrency, up about 3% last week. Bitcoin is trading 75% lower than its peak above $69,000 reached in November 2021.
Towards the end of December, Dave the Wave shared his logarithmic growth curve (LGC) model prediction that Bitcoin could rise to $160,000 by January 2025.
"I want to make a prediction based on LGC that has stood the test of time for four years. Bitcoin could easily gain 10x in value over the next few years."
The LGC model is also known as one of the analyst's models for predicting Bitcoin's cyclical highs and lows amid changing macroeconomic conditions.