Benjamin Cowen, one of the popular strategists of the crypto world, based on historical data bitcoin discusses the sustainability of the rally.
Benjamin Cowen He posted a new video on his YouTube channel with 782,000 subscribers. The strategist underlined that the Bitcoin price could imitate the movements of the beginning of 2020. The period that the analyst pointed out triggered a rise and created excitement before the price recorded a significant decrease.
Bitcoin hit a high of $10,500 between February and March 2020 before dropping by around $3,800.
Bitcoin Risks to Track Past Moves!
Benjamin Cowen also explained the reason why he compared the behavior of Bitcoin price in 2020 with today. According to the analyst, similar recession conditions were experienced at the beginning of 2020.
"If you think about what happened in 2020, you will remember that the recession was actually very short. At that time, many people were maintaining a sense of ascension. You can look back at what people were talking about.

However, here is the detail you need to keep in mind. Bitcoin dropped from $10,500 to $3,800 at the start of 2020. This situation was short lived, but it was recorded as the first recession for BTC."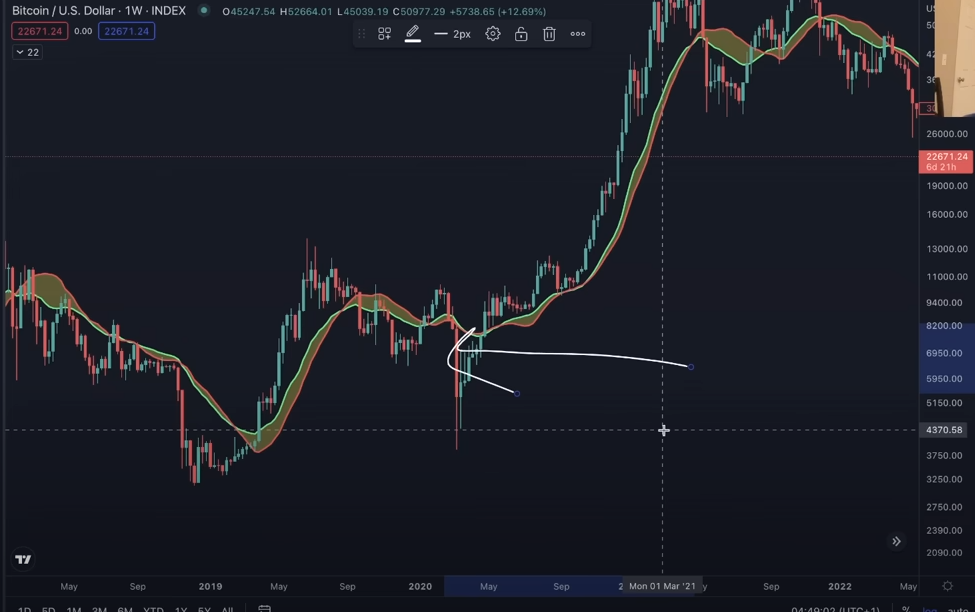 Koinfinans.com As we reported, according to Cowen, Bitcoin price could fluctuate between $16,000 and $30,000 "for a while" before a clear direction is determined.
"It is possible for Bitcoin to spend a period in the $16,000 – $30,000 range. Then it is possible to see the performance in which it entered a recession. It can sweep lows, it can hit a higher low, it can hit a lower low."