Mike McGlone, lead commodity strategist at Bloomberg Intelligence, said that Bitcoin (BTC) is currently trading at a huge discount and could become global digital collateral.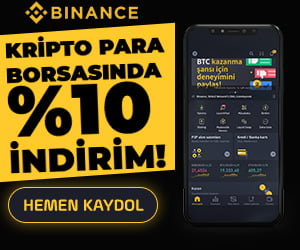 McGlone took the 100-week moving average of the Bitcoin price as a basis in his assessment. In July, the leading crypto hit its lowest price ever compared to the 100-week moving average. The most valuable digital currency by market cap has been trading below $25,000 since June, according to TradingView data.
According to McGlone, this is a sign that it is trading at "over-discounting in a persistent bull market."
Speaking to Forbes, McGlone also evaluated what the Fed's stance in the face of current inflation could mean for Bitcoin.
The analyst noted that cryptocurrencies benefited from low interest rates in 2021 and it is not surprising that they were also affected by the rate hike. However, Bitcoin and Ethereum could soon be bullish despite rate hikes, as several indicators point to the possibility of a bull run.
"Bitcoin is well on its way to becoming the global digital collateral in a world that goes this way, and Ethereum is the primary driver of the digital revolution, as evidenced by enabling the most widely traded cryptos (USD pegged cryptos)."
Besides, the analyst drew attention to the Puell Multiple indicator and announced that it is currently giving a buy signal. The indicator in question is calculated by dividing the daily production value of new Bitcoins by the 365-day average. From this, the Puell Multiple presents data rated from zero to ten (and in some extreme cases, more than ten). If the Puell Multiple metric rises above eight, it is considered a sell signal, while below 0.5 it can be considered a buy signal.
The metric in question is currently below 0.5, which places it in the green zone and represents a strong buy signal. Therefore, all these metrics indicate that Bitcoin (BTC) is on the verge of a breakout.
You can follow the current price action here.
Disclaimer: What is written here is not investment advice. Cryptocurrency investments are high-risk investments. Every investment decision is under the individual's own responsibility. Finally, Koinfinans and the author of this content cannot be held responsible for personal investment decisions.