bitcoin Its price, like the rest of the cryptocurrency market, is in the middle of quite a lot of volatility. While the current market cycle continues its movements, the price has not yet reached the 'delta' range. Looking at a broader picture, we saw that the BTC price crossed the $20,000 level from time to time. As is known, this $20,000 is defined as an important 'psychological level'. Given the dominance of the bears, it is a matter of great curiosity whether lower levels will emerge.
Bitcoin (BTC) Delta Price Level
When the 'price pattern' formed by the Bitcoin price recently is examined closely, it can be clearly seen that the possibility of a decrease is still there. According to Crypto Quant data, BTC is currently forming a descending triangle pattern. This pattern is usually followed by a price drop followed by a downside break from the current support level. bitcoin priceConsidering the correlation of the stock market with the US stock market, the possible decrease in the stock market can quickly find a response in BTC.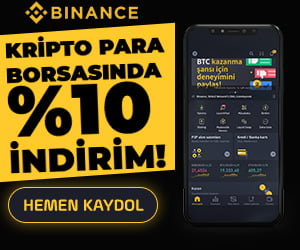 Where's the Next Level of Support?
On-chain data reveals that the current market cycle has not yet reached the delta price range of Bitcoin. Based on the current price pattern, it is highly likely that BTC will see a $17,000 delta price range. Also, $17,000 could represent the next level of support for BTC. This is a negative value, meaning a decrease of about 15% from the current Bitcoin price range. According to CoinMarketCap, BTC price is down 3.17% in the last 24 hours to trade at $19,445. Last month, BTC recorded a sharp decline from its monthly high of $22,520.
The targeted delta price is not far from the current price of Bitcoin. Recently, BTC price hit a three-month low at $18,390. On the other hand, the price hit a high of $24,900 in mid-August.