Tier-1 blockchain platform and Ethereum blockchain competitor Avalanche (AVAX), managed to counter the recent market corrections that took place recently. AVAX, which managed to exceed the all-time high of $ 146 late in the evening, yesterday, is in the 10th place. dogecoin'NS (DOGE) to become one of the ten most valuable crypto assets.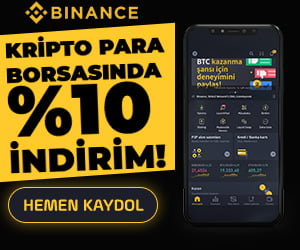 AVAX currently has a market cap of $29.2 billion and is trading at $136 per unit. On Sunday, Avalanche (AVAX) price tested a new record high and gained close to 20%. Reaching an all-time high AVAX, has seen a 'big increase' of 133% in the last three months, as well as having increased 47% in the past seven days and 83% in the past two weeks.
Being one of the shining stars of 2021, AVAX has gained almost 3800% in value since the beginning of this year. If AVAX markets are the most traded pair Tether (USDT) took place with
Avalanche's Collaboration with Delloite Seems to Work
The most important factor of Avalanche's rally Deloitte It is believed that he had an agreement with The announcement included Avalanche collaborating to create a more efficient 'disaster recovery platform' on the blockchain.
Dubbed "Close As You Go," this platform will leverage the Avalanche blockchain to increase the speed, security and accuracy of FEMA funding. Founder of Avalanche Labs who spoke about this collaboration and development Emin Gun Sirer, said:
"The new platform is to state and local authorities; It uses the transparency of the blockchain to minimize fraud, waste and abuse, while offering a decentralized, low-cost and completely immutable system that empowers granters, funders and recipients alike.
Security and fast consensus of Avalanche network; in the structure to quickly collect, process and verify the necessary documents. The platform is also carbon-neutral, and its eco-friendly goals are in line with Deloitte's goals."
I keep hearing this: "but but but some day Avalanche will be as slow as Ethereum."

no. Avalanche brought us the biggest breakthroughs in consensus and bridging. We will address lesser engineering problems without batting an eyelid. https://t.co/jtqpjCurb5

— Emin Gün Sirer🔺 (@el33th4xor) November 21, 2021
Disclaimer: What is written here is not investment advice. Cryptocurrency investments are high-risk investments. Every investment decision is under the individual's own responsibility. Finally, Koinfinans and the author of this content cannot be held responsible for personal investment decisions.