CEO of the giant company formerly called Facebook and nowadays called Meta Mark Zuckerbergshared how the metaverse industry will be an important part of their business and generate hundreds of billions of dollars in revenue. Zuckerberg shared his statement that "our aim has been to serve/produce for many years, we tried to serve as many people as possible".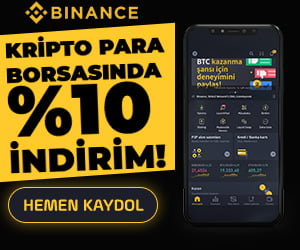 Zuckerberg Talks About Metaverse
Mark Zuckerberg, CEO of Meta Platforms, spoke about the metaverse in an interview Wednesday with CNBC's Mad Money host Jim Cramer.
Koinfinans.com As we pointed out, the Facebook co-founder stated that he expects the metaverse to be huge and become an important part of his company in the next ten years. Commenting on Meta's metaverse efforts, Zuckerberg said:
"Our main goal for a long time has been to reach as many people as possible by producing services. Over time, our services have reached billions of users and continue to grow."
"Basically, we hope to reach about a billion people in the metaverse who trade for hundreds of dollars each," he continued, adding that people may be "buying digital products, digital content, or different things to express themselves."
Zuckerberg noted that some examples of what people might buy are "clothes for their avatars, or different digital items for their virtual home, or things to decorate their virtual conference room." "virtual and augmented realityHe added that he could buy "utilities to be more productive on the internet and the metaverse in general."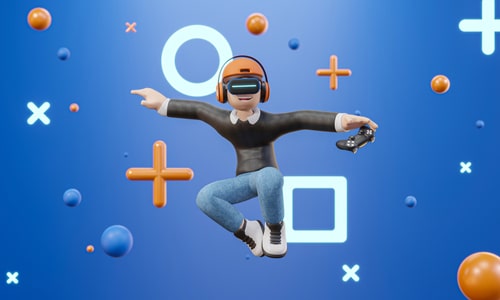 However, he acknowledged that there is still a long way to go and said:
"I think it will take some time for it to reach the scale of hundreds of millions or even billions of people in the Metaverse, because it takes some time for things to get there."
"This is our goal and I think we will get there. But, as you know, the other services we run are already on a slightly larger scale today."
Zuckerberg, metaverse their experiences; He imagines it to be more immersive than text, photos or videos, and stated that people can make eye contact when meeting in the metaverse. The Facebook co-founder added that the technology "basically enables it to deliver this realistic sense of presence."
"We're at this point, you know, a company that can afford to make some big long-term research investments, and that's a big focus," said Meta CEO Zuckerberg.
Last week, Meta, Microsoft, and 31 other companies formed a metaverse standards group. In March, Meta filed eight trademark applications for its logo and Meta Pay, covering metaverse and crypto services.
Several large firms have estimated the metaverse size. McKinsey & Company said last week that the metaverse could generate $5 trillion by 2030. In March, Citi estimated that the metaverse could be a $13 trillion opportunity with five billion users by 2030. Global investment banks Goldman Sachs and Morgan Stanley see the metaverse this way: an $8 trillion opportunity.
You can follow the current price action here.
Disclaimer: What is written here is not investment advice. Cryptocurrency investments are high-risk investments. Every investment decision is under the individual's own responsibility. Finally, Koinfinans and the author of this content cannot be held responsible for personal investment decisions.