Bitcoin downtrend has caused investors to experience a huge shake-up. Investors are understandably wary of the market and what the next few weeks may bring. If the recent dips are the start of a bear market, as some market experts have argued, there may be another two-year wait for the next bull rally.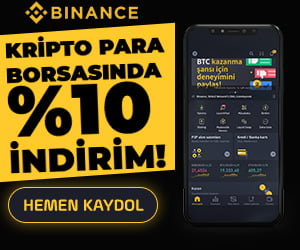 However, Anthony Scaramucci urged Bitcoin investors not to despair during this time. Despite the market crash that sent the digital asset to a six-month low, Skybridge Capital CEO Scaramucci advised investors to look long-term when investing in Bitcoin.
"Bitcoin Drop Temporary"
The CEO joined CNBC's Squawk Box to talk about the crypto market. On the program, Scaramucci shared some information on how he sees the market over the current decline. The famous CEO urged Bitcoin buyers to put aside their short-term worries and advised them to look at long-term investing rather than what the market is doing now.
As a Bitcoin maximalist, Scaramucci recommends holding Bitcoin for the long term, showing that he believes in the future of the digital asset more than he does now. The CEO explained that Bitcoin investors should buy Bitcoin and some other cryptocurrencies in the long run.
"Keep calm and sit back. Invest long-term in other cryptocurrencies such as Bitcoin, Algorand and Ethereum. These will benefit you in the long run."
In addition, Scaramucci pointed out that many investors say they invest in the long term, but they are uncomfortable with what is happening in the short term. "Everyone is a long-term investor until you have short-term losses, and then you start freaking out," the CEO said.
Currently, Bitcoin's value is determined in dollars. However, Scaramucci rejects the idea of ​​valuing Bitcoin in dollars and urges investors to look at what the digital asset is. For the CEO, BTC is BTC, and dollars are dollars.
"Bitcoin is, to me, an emerging technology that will eventually become a store of value as more and more people join the network. In this context, when there are more than one billion Bitcoin wallets in 2025, the value of Bitcoin will multiply, but the dollar will still remain in dollars."
He also revealed that investment firm SkyBridge Capital is telling its clients to invest in cryptocurrencies as long as they are sized appropriately.
"I don't want my customers to miss the crypto trend. I recommend investing 1-3% of their portfolio without fear of losing the opportunity."
The reason the CEO made such advice is because he believes that cryptocurrencies like Bitcoin will inevitably be a part of the future.
Disclaimer: What is written here is not investment advice. Cryptocurrency investments are high-risk investments. Every investment decision is under the individual's own responsibility. Finally, Koinfinans and the author of this content cannot be held responsible for personal investment decisions.