Blockchain analytics firm Glassnode has shared three on-chain indicators showing that the Bitcoin (BTC) bear market is about to end.
Glassnode first drew attention to the stablecoin supply ratio (SSR), which tracks the exchange of capital between Bitcoin and stablecoins.
SSR basically refers to the potential Bitcoin purchasing power of stablecoins. A rising SSR indicates that investors are using stablecoins to buy BTC. According to Glassnode, this metric shows capital shifting from stablecoins to Bitcoin, reminiscent of the last episode of the 2018/2019 bear market.
"At the moment, we note that there is a significant capital transfer to Bitcoin, similar to the uncertainty of the 2018 bear market and the 2021 round top."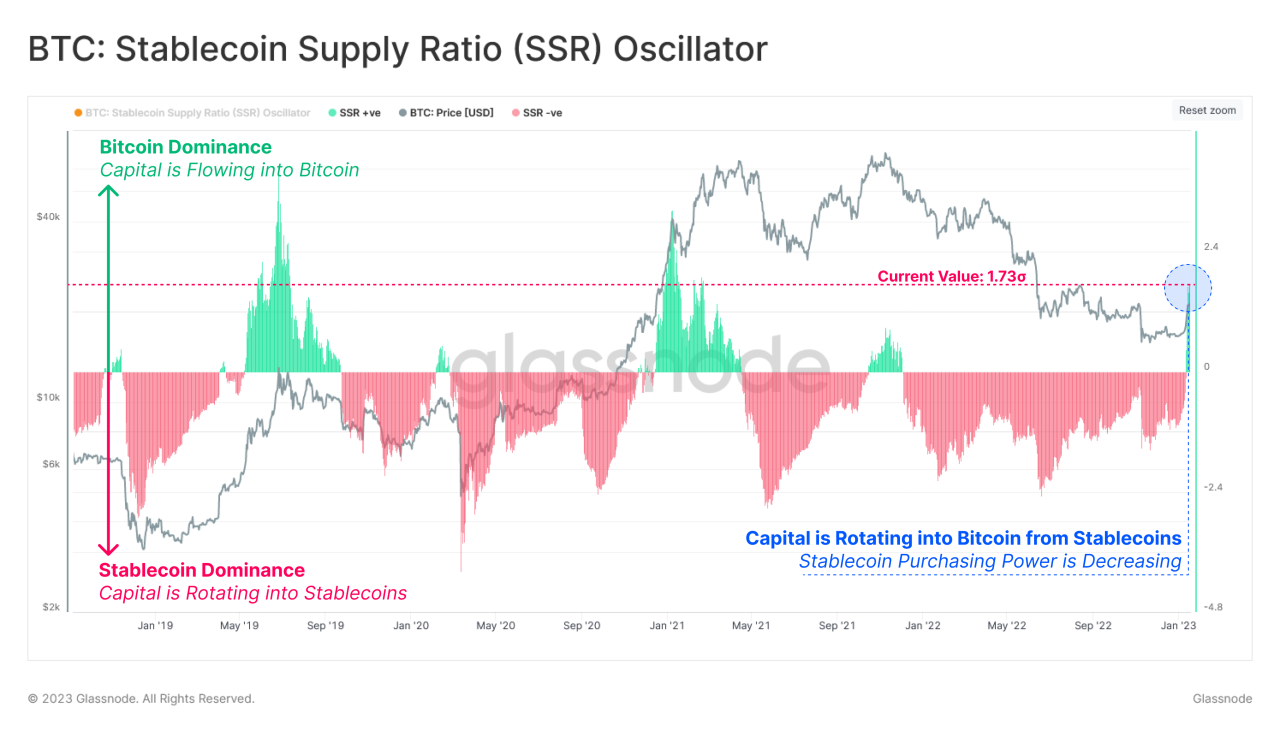 Glassnode also supports Bitcoin (BTC) RPV also drew attention to the indicator. RPV shows the ratio of realized profit (Realized Profits) to realized market value. This metric gives us the ratio of coins spent (we can see it as selling pressure) to the cumulative value in the entire Bitcoin network. According to data from Glassnode, RPV has now reached and bounced off the levels that marked the 2015 and 2018 bear market lows.
"RPV rate has dropped to previous cycle lows, indicating that most of the bull enthusiasm has been blown out."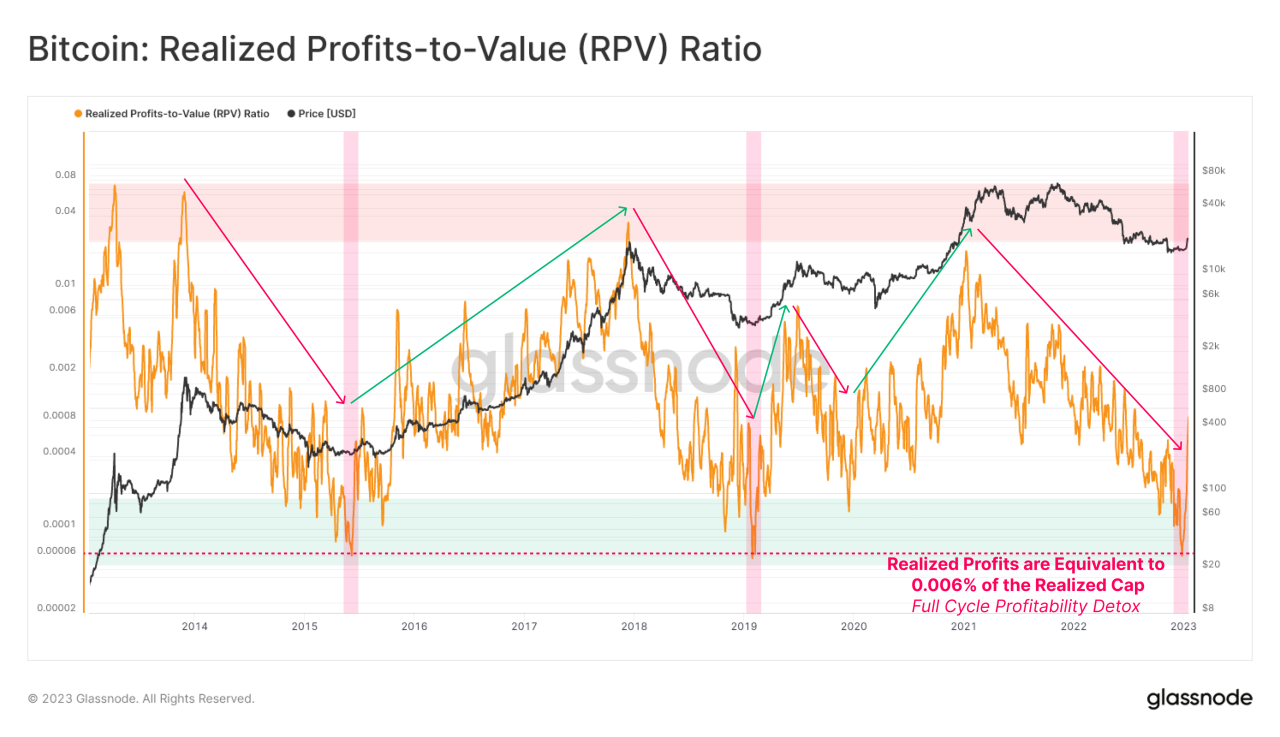 The third indicator that Glassnode points out suggests that the BTC bear market may be over. The indicator in question is about the change in the Bitcoin supply, which is at a loss. The firm's data shows that weeks ago, the supply-at-loss metric hit the late 2018 level when Bitcoin hit the bottom. Millions of BTC have been traded since then, indicating that market participants have an intention to set a price floor. is showing.
"Since the market lows set during the FTX crash, a total of 4,283 million BTC has returned to an unrealized profit. This is an indicator of the volume of Bitcoin traded, changing hands between $15,500 and $22,300."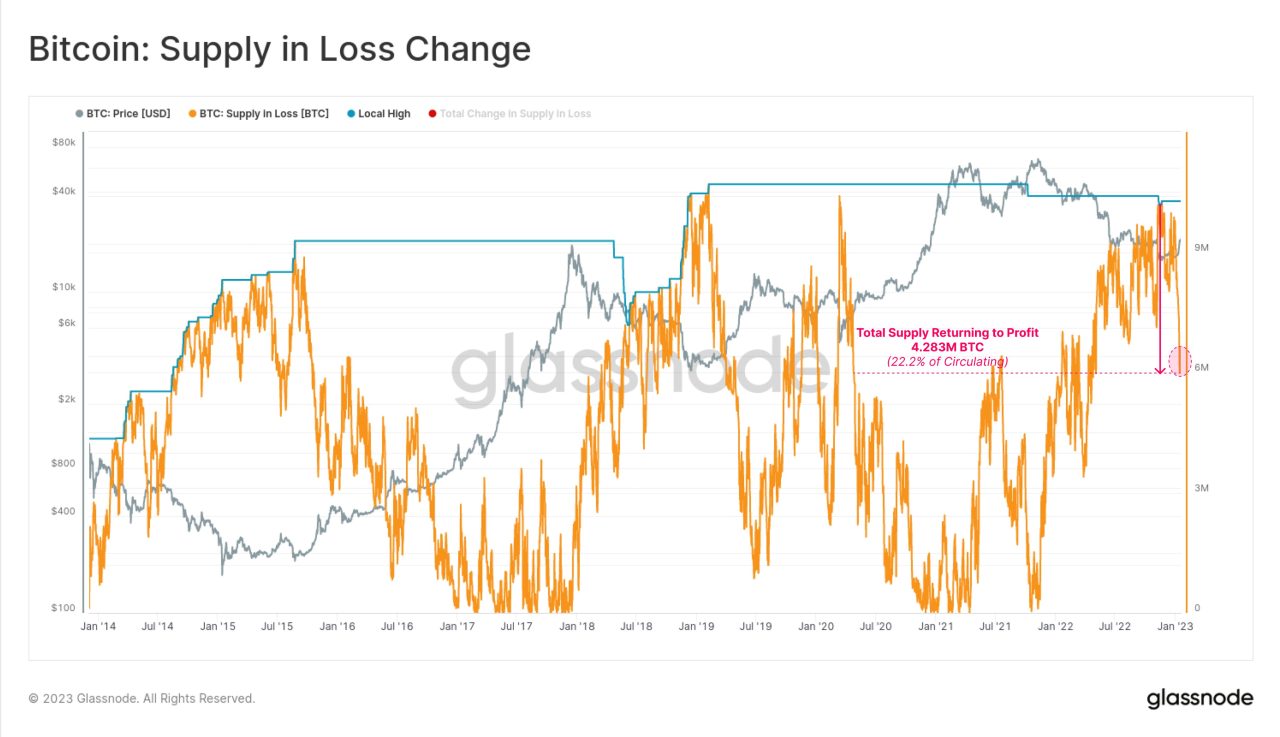 You can follow the current price action here.