Rekt Capital, one of the leading analysts in the cryptocurrency world, emphasizes the importance of looking at past cycles to predict the future performance of Bitcoin (BTC). Especially Bitcoin's halving events, this your predictions is located in the centre. Rekt Capital took note of the 2017 and 2020 bull market cycles and examines these two periods, providing an interesting perspective on when Bitcoin could break out to a new high.
Bitcoin has increased its market value with great fluctuations since its launch. But according to some market experts, these increases generally seem to follow a certain cycle. At the center of these cycles are Bitcoin halving events. While halving means Bitcoin miners' rewards are halved, this results in a decrease in supply and could theoretically cause the price to increase.
Taking the past two major bull market cycles as an example, Rekt Capital suggests that Bitcoin may experience a new bull market after the halving event in April 2024. This means that the Bitcoin price could start to rise from 2024 and this rise could continue for 18 months:
"Over the last few years, it took Bitcoin 518-546 days to reach its peak after the halving. If history repeats itself, Bitcoin could peak either in mid-September 2025 or mid-October 2025."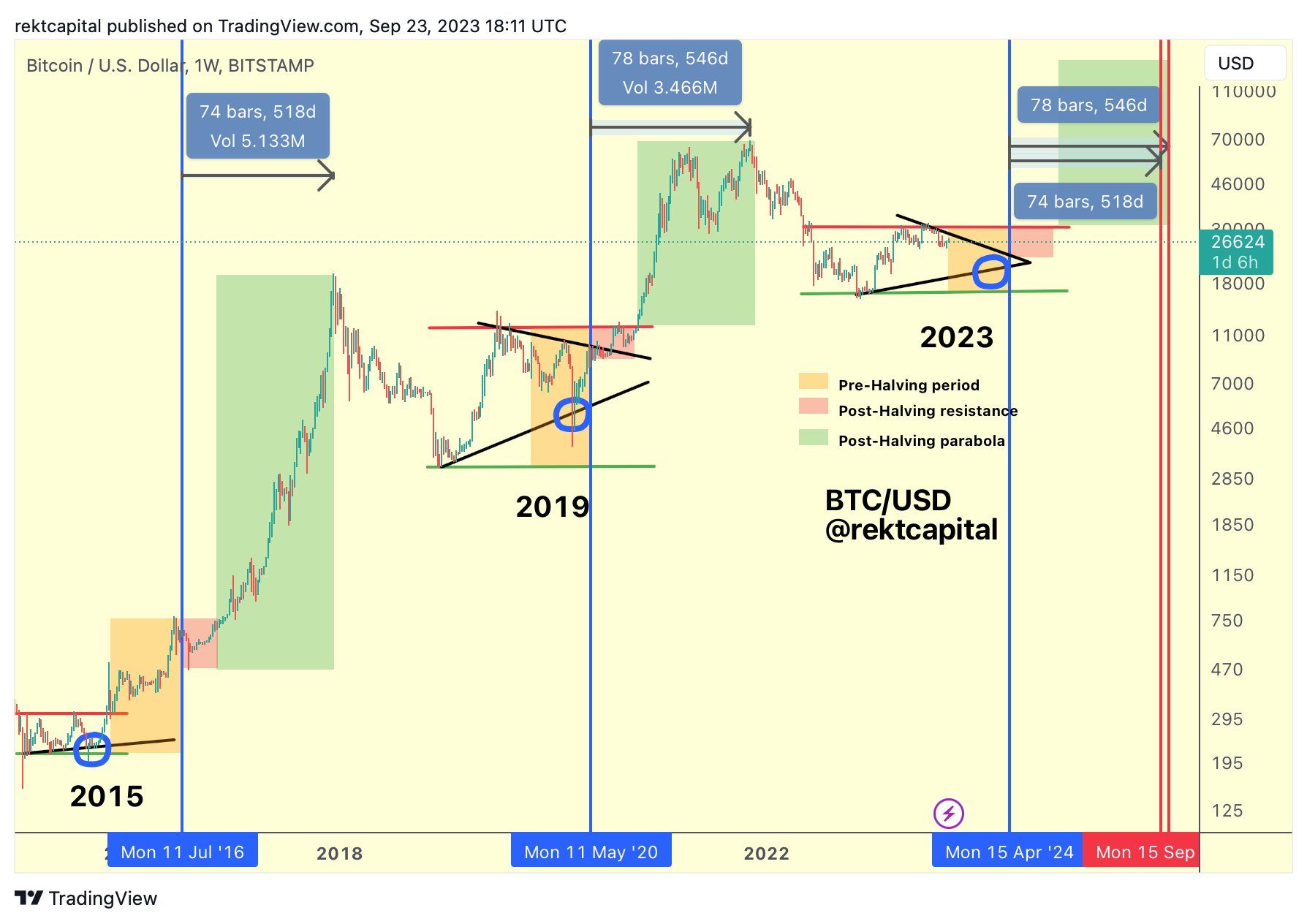 While Rekt Capital maintained its long-term bullish outlook for Bitcoin, it also warned that Bitcoin could crash in the months leading up to the halving.
"There are 210 days left until the Bitcoin halving event. At this point in the cycle in 2019 the price formed a lower high (purple). After doing this, it took 147 days for Bitcoin to decline 62% to the macro higher low. What would it be like if history repeated itself in this cycle?
If Bitcoin forms a lower high (purple) soon, it will take 147 days for BTC to drop 27% to the macro higher low (blue circle). This means Bitcoin could revisit the macro higher low in mid-February 2024. "In mid-February 2024, the macro higher low will represent the price point around $20,300."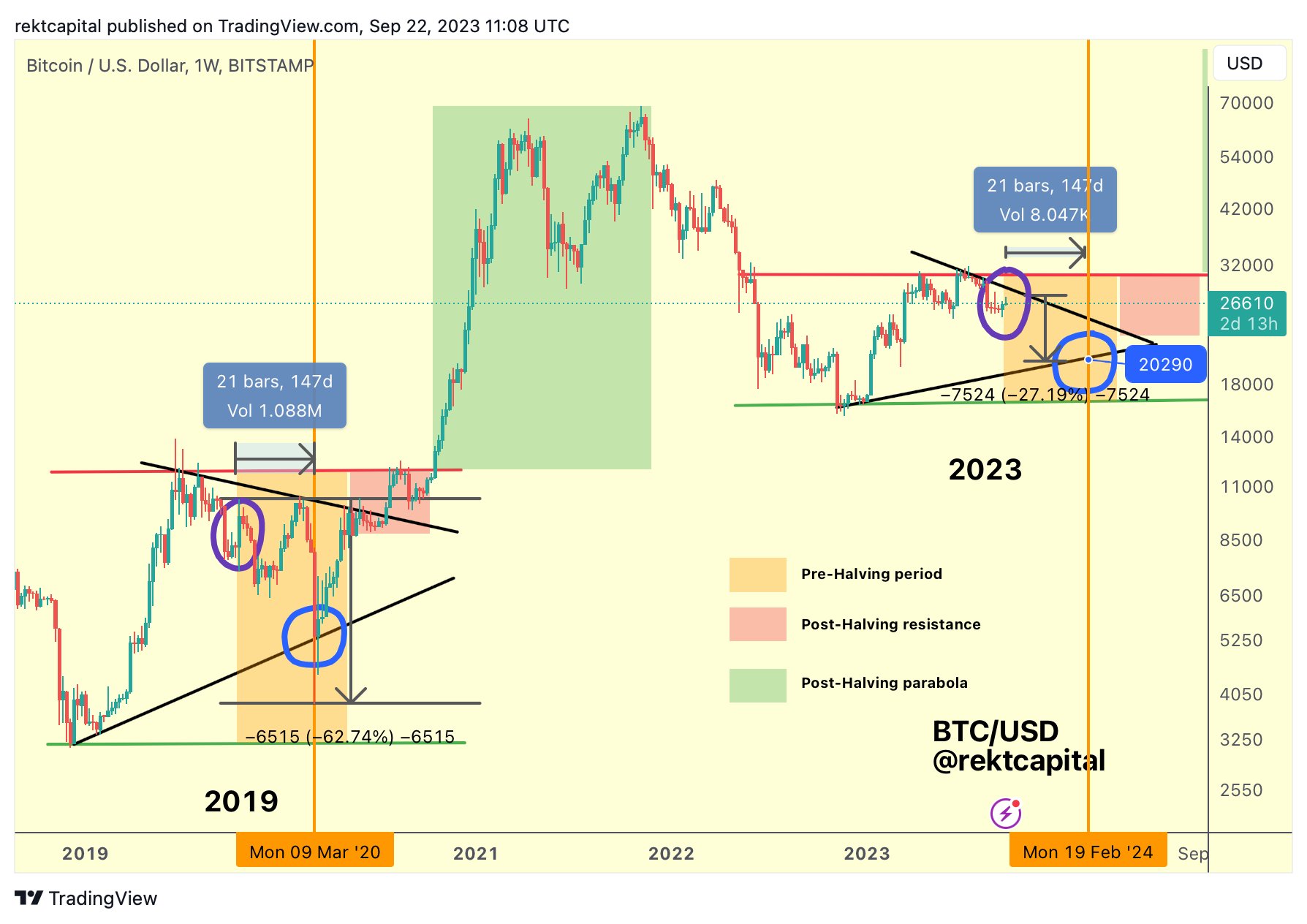 At press time, Bitcoin is trading at $26,258. A move towards Rekt Capital's downside target would indicate a decline of over 22% for BTC.
You can follow the current price movement here.