Crypto analyst known by the alias Credible, decentralized finance (DeFi) altcoin Curve published an estimate for (CRV). The analyst suggested that the CRV has the potential for a major upside breakout.
Sharing on his Twitter account with 336,000 followers, Credible drew attention to the possibility of gaining up to 1092% of Curve Finance's management token. The analyst also states that he built this on the "third wave" theory. announced.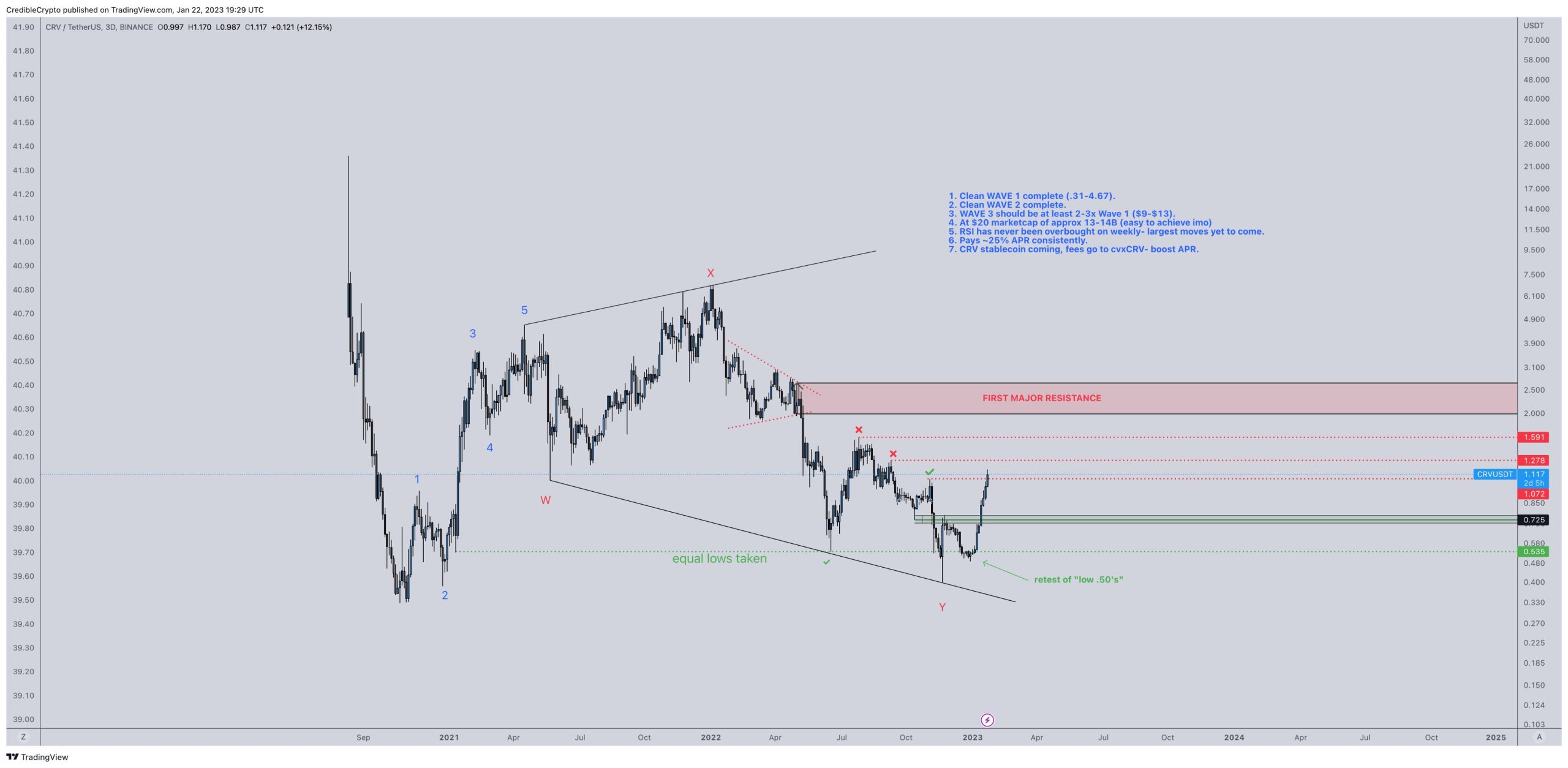 credibleuses the "Elliott Wave theory", which is thought to move in waves and predicts prices by taking into account the psychology of the masses. The theory is that a bullish asset goes through a five-wave uptrend, and the third wave triggers the strongest uptrend.
The Third Wave Curve Will Soar Its Price!
Credible's chart shows that a third wave rally could push Curve Finance as high as $13. He also says that CRV's relative strength indicator, which tracks an asset's momentum, has never been overbought on the weekly chart, suggesting that the coin's "biggest moves are yet to come." At the time of this writing, CRV was trading at $1.09.
bitcoin Commenting on its price, Credible believes that despite its strong performance this year, the leading crypto still has more room for upward growth.
"This doesn't look like the end of our rally yet. Local price action looks like consolidation before continuing our upward move towards $25,000."
You can follow the current price action here.