Lark Davis, a popular Youtuber and crypto phenomenon, talked about six altcoins that have the potential to rise to the moon in his latest video. According to him, these altcoins have been selected based on the major news events they have recorded recently.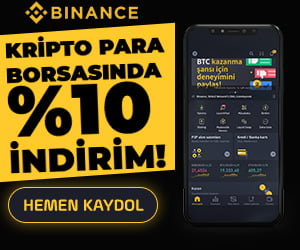 Injective Protocol
Injective Protocol (INJ)is the first layer-2 decentralized exchange protocol to fully unlock the potential of decentralized derivatives and unlimited DeFi. According to the trader, Injective Chain is specifically designed to support Ethereum-compatible DeFi applications that achieve instant precision, sub-second block times, and lightning-fast transaction speeds.
According to Lark Davis, the injective protocol could register a frenetic price hike following the recent announcement that it has been given a $120 million incentive program. This will be one of the largest exchange incentive programs in the crypto industry, which will offer $120 million in incentives for traders.
"Whenever there is a large incentive program, the price moves as people chase after the injected money."
Acala (ACA)
A decentralized finance protocol running on the Polkadot network. Acala (ACA), is next in the list. It was recently reported that Acala won the world's first Polkadot parachain auction with over 32 million DOT staked.
In particular, the trader highlights that Acala has raised a total of 32.5 million DOTs worth approximately $1.28 billion from 24,934 participants through an initial coin offering (ICO) structured as a crowdfunding.
Acala is a huge DeFi player for the Polkadot ecosystem, which makes the news incredible. This development means that it brings cross-chain assets into the system. Alongside Bitcoin and Ethereum, a wide variety of DeFi products will now be accessible through the system.
Also, the trader predicts that as the second Polkadot parachain auction continues, the winner will be Moonbeam, an Ethereum-compatible smart contract platform designed to build interoperable applications. Currently under active development, the platform is scheduled to launch its mainnet by the end of the year.
Elrond (EGLD)
The third altcoin under Davis' radar is sharding, a blockchain protocol that aims to offer extremely fast transaction speeds. Elrond (EGLD).
According to the trader, Elrond recently announced a $1 billion liquidity incentive program to strengthen/accelerate the launch of the Maiar DEX DeFi platform, announcing that it will have an incredibly positive impact on Elrond.
"This is perhaps the largest DeFI incentive program to date and represents a significant step forward in pushing DeFi adoption beyond the current boundaries of the crypto space into the mainstream."
According to the trader, the attractive and easy-to-use UX of Maiar Exchange, coupled with the highly intuitive Maiar App that allows new users to get a secure crypto wallet in less than 1 minute using just a phone number, sets the new standard for strong DeFi adoption. Davis calls this the key step for Elrond's future.
Holoride (RIDE)
Cryptocurrency fourth on the list Holoride (RIDE)is an NFT-powered content ecosystem for in-car entertainment. The trader emphasizes that Holoride offers extremely immersive in-vehicle experiences defined by cutting-edge XR combined with navigation and vehicle data, as well as powered by an innovative, transparent blockchain and NFT-powered content ecosystem.
"The company closed the $12 million Series A in April and announced that it will integrate the Elrond blockchain into its tech stack to bring transparency to its ecosystem of automakers and creators."
Holoride's integration into NFTs is expected to encourage developers to create more content on the Holoride platform in exchange for the promise of more money to be made from token purchases, while also attracting passengers who want to customize their in-car experience.
Besides that, Holaride is working with some of the biggest auto brands like Porsche to make this a reality, as cars are expected to be equipped with Virtual Reality to keep kids and drivers entertained in the future. Trader considers Holoride to be "one of the most promising cryptos."
Polygon (MATIC)
Polygon (MATIC), It is next in the altcoin list. Polygon recently announced the release of Polygon Miden, an Ethereum layer 2 scaler solution and the newest member of the Ethereum Virtual Machine compatible Polygon family.
"Polygon Miden is an advanced ZK Rollup. ZK Rollups are very promising, but it's hard for them to support arbitrary logic and operations like those currently on Ethereum. Polygon Miden will be used to meet this challenge using its core component, Miden VM."
In addition, Polygon announced a collaboration with OxPolygon to develop DeFi on Bitcoin. Davis predicts these initiatives will have a significant impact on its price.
"The Polygon ecosystem continues to grow rapidly and strengthen developmentally."
Sandbox
Sandbox (SAND) is at the bottom of the list of moon-traveling altcoins. After the announcement of The Sandbox Alpha, the first opportunity for players to meet the NFT-powered virtual world, the cryptocurrency of the metaverse platform has increased by over 36 percent.
"It will allow players to participate in 18 different games, but you will need non-fungible tokens to access all of them."
Davis also emphasizes that only 5,000 Alpha Passes will be created with the first thousand draws to holders of the platform's LAND token. The remaining 4,000 will be allocated as rewards to players participating in the daily activities.
Davis also emphasizes that only 5,000 Alpha Passes will be created, with the first 1,000 going to the platform's LAND token holders. The remaining 4,000 will be awarded to players who participate in daily activities.
"This is very exciting and adds to the overall potential of metaverse existence. Sandbox is a complete success and will continue to be successful."
Disclaimer: What is written here is not investment advice. Cryptocurrency investments are high-risk investments. Every investment decision is under the individual's own responsibility. Finally, Koinfinans and the author of this content cannot be held responsible for personal investment decisions.