Although the cryptocurrency market recently triggered a rally, it remained sideways over the weekend. Although Bitcoin took important regions around 22,800, it could not completely capture 23,000. The altcoin market, on the other hand, is very promising in breaking critical resistances and triggering a rally.
Popular analyst Michael van de Poppe takes a similar view. The analyst stated that the altcoins on his list may rise.
Ripple (XRP)
The first altcoin in the analyst's basket is Ripple (XRP). XRP is up 30% in the past week and has captured the critical level of $0.42. While a correction is expected in the price after the rise, the possibility of a new upward move is still high immediately after.
"The developments have been very useful for XRP. Now I expect a trend to decline towards $0.395 and use it as support. If that doesn't happen, $0.35 will be the level I'm watching."
Attention to Phantom in Altcoin Market
The Phantom managed to surpass its original price target by rising to the levels of $ 0.4. The bullish action was interrupted as there were some resistances blocking the rise in FTM price. However, the bulls continue to maintain the optimistic outlook by overcoming these problems.
"We need to ensure the same continuity next week. However, I suggest you be cautious. The entry zone is around $0.34 and this is a critical zone to hold. You should not forget that you are already making a splash. If you take a stricter view, you can watch for around $0.305."
Last Altcoin is Aptos (APT)
Aptos stays in a tight range, charting a downtrend after its strong start in November. As a matter of fact, an optimistic picture was not seen in the transaction volume. The year 2023 triggered brand new opportunities for APT and the trend reversed. Momentum remained high as volume, which triggered the uptrend, increased.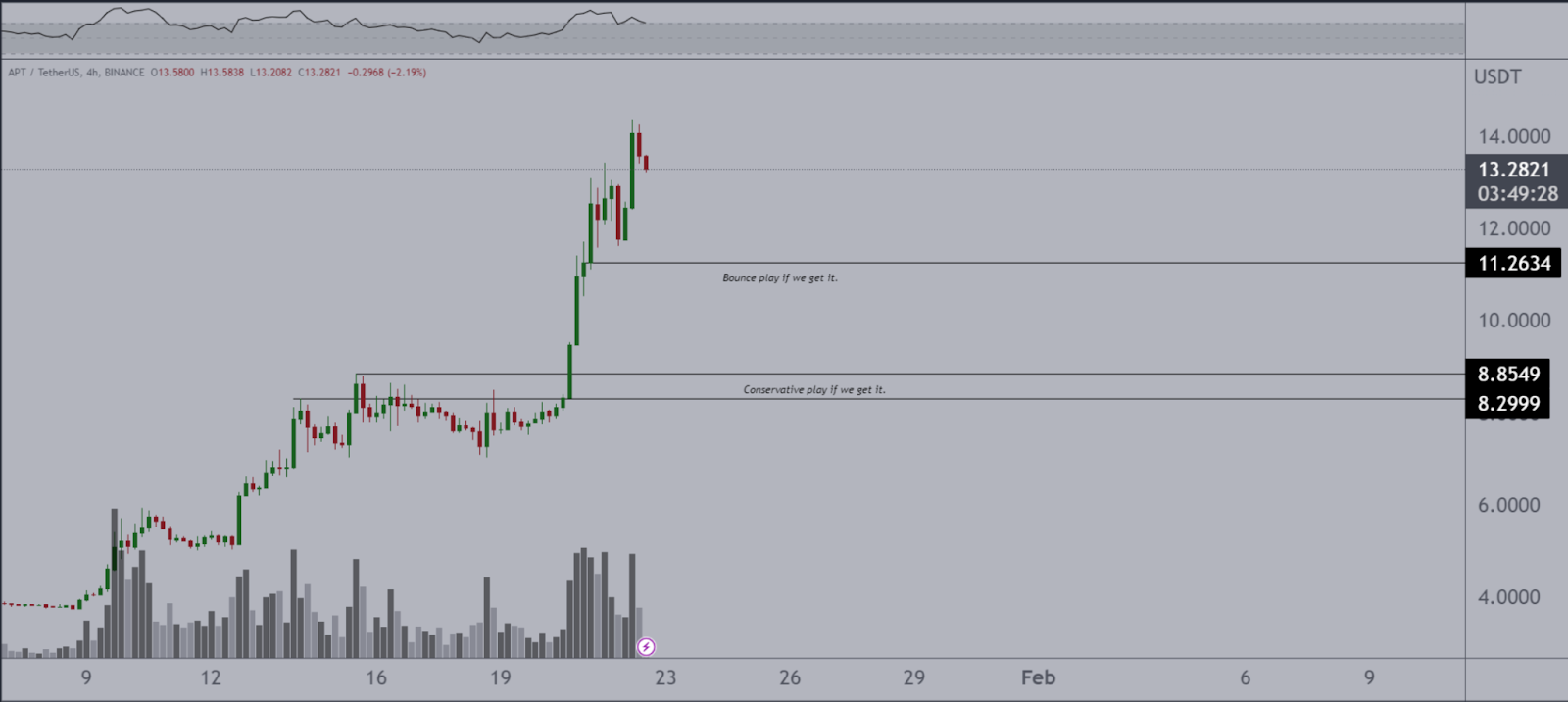 "Aptos is gaining momentum pretty quickly and I'm getting comments on whether it can reach $360 this year. You should be more conservative in this altcoin. With the $11.25 entry level, you can find a more solid entry around $8.25-9."