bitcoin, increased the activity in the crypto money market last week and triggered the rise. At the time of the news, BTC, which has a market value of $ 445 billion, was trading around $ 23,100.
As a matter of fact, on-chain data shows details that will warn new investors. According to Glassnode's data, short-term investors started to profit with the last rally. According to the data, 97.5% are currently making a profit, which is likely to trigger a sale as a result.
"The latest increase, which opened the $23,000 levels, brought the profit rate to 97.5% for the first time since the peak on November 21. This ratio is notable and short-term investors are likely to trigger a sell-off."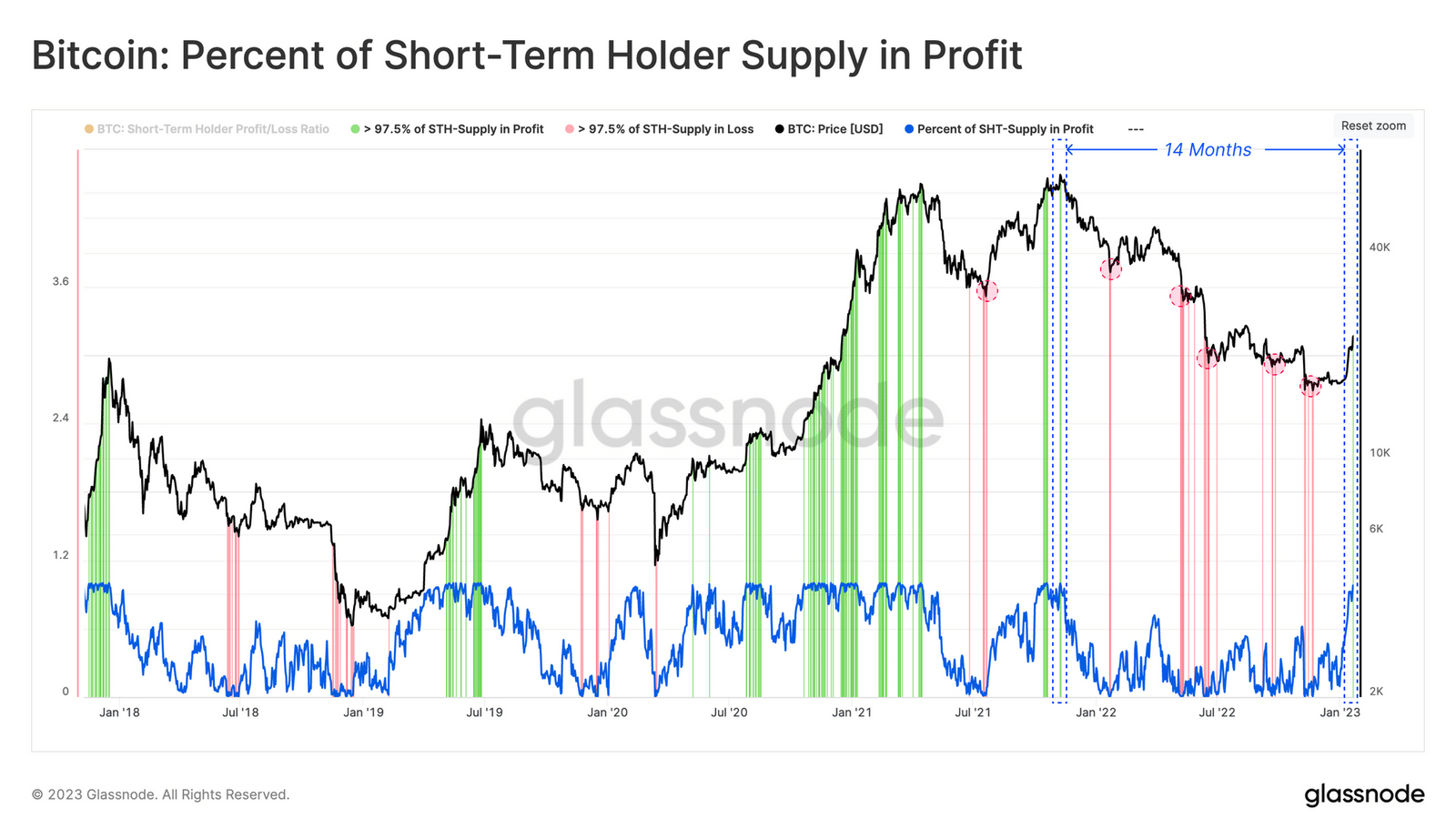 Retail Investors Are Increasing In Bitcoin
glassnode's report noted that retail investors holding between 1-10 Bitcoins have increased since the Terra collapse. According to the report, there has been an increase of 4.4% in eight months, which means that they hold 17.1% of the total supply.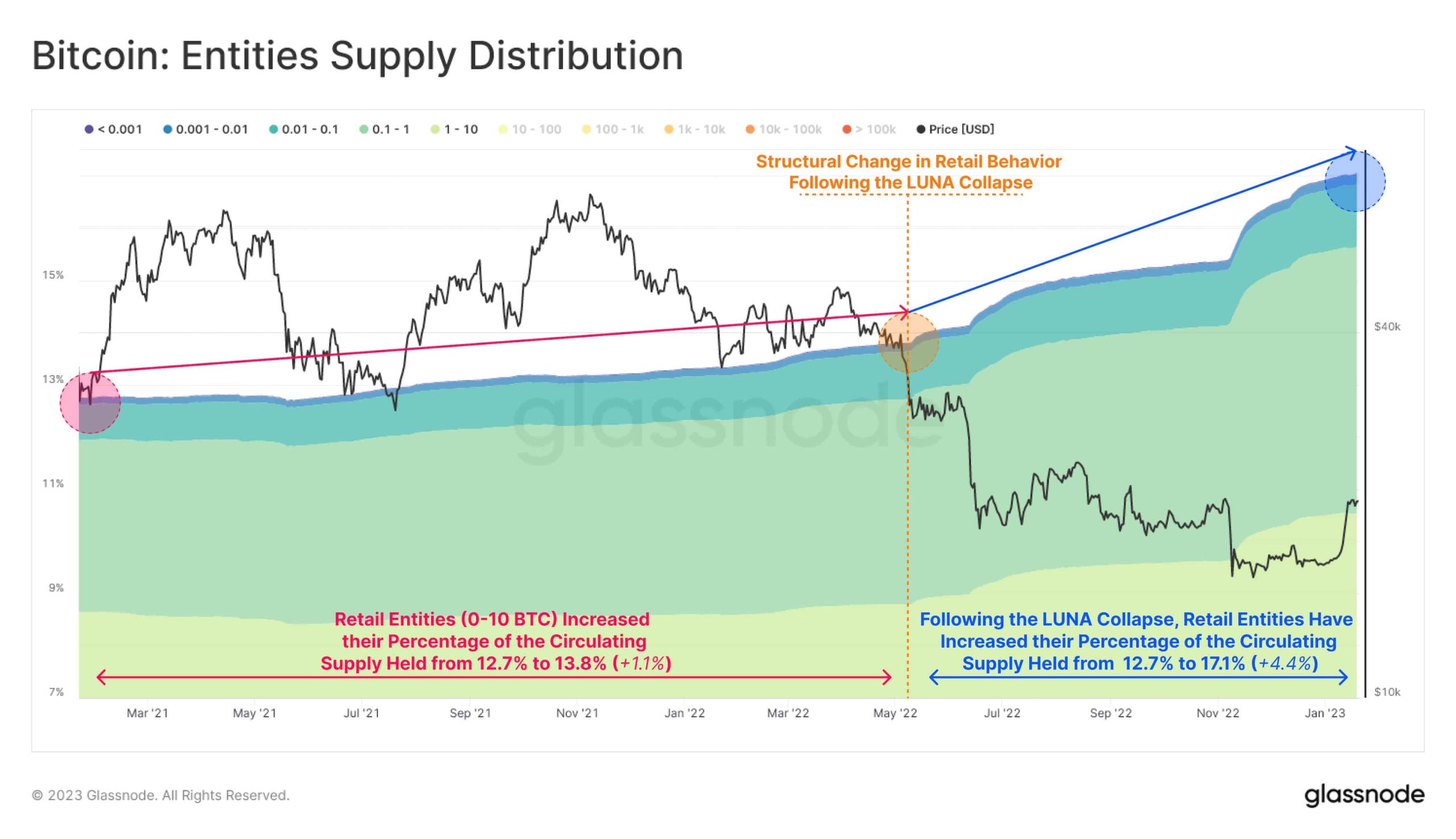 Bitcoin rose by an average of 33% in January and moved the markets. As a result, the profit-making supply ratio increased from 55% to 67%. This 12% jump in just 14 days was also noteworthy. Because it represents the sharpest increase in profitability compared to previous bear markets.
This price increase also relieved the miners who were struggling with difficulties. As a matter of fact, this relief means a sales pressure from miners.