Meme coin, which is always known for its intense and continuous burns and has burned half a billion in the last 6 days, has set new records in its ecosystem.
Actively incineration of SHIB and Shiba Inu (SHIB) which is a tracking platform where the amount of SHIB tokens burned by the community can be tracked. shibburn According to the blockchain tracking service, over half a billion Shiba Inu (SHIB) have been burned using the SHIB Burn Portal by the community in the past six days. From ecosystem tokens to SHIb token burns Bone ShibaSwap (BONE) accompanied by their burning, the community burned 120 BONE.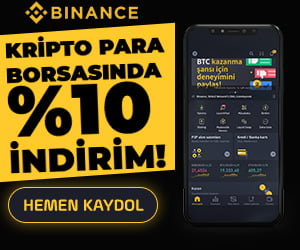 Data from the Shibburn tracking platform shows that the Shiba Inu community has sent a total of 550,351,774 (550.35 million) dog-themed cryptocurrencies to dead wallets in 111 separate transactions in the past six days.
Burns this week; 216 Million SHIB on Monday, 1 August, 170.6 million on Tuesday, 58.2 million on Wednesday, 38.4 million on Thursday, 27.6 million on Friday and 38.9 million on Saturday.
1Cent Token, one of the leading SHIB burners, also held its Weekly Burning Event on August 1, 2022. The project performed a total of two operations to burn SHIB and BONE. In the first transaction, 1Cent sent a total of 82,681,787 (82.68 million) SHIB to the dead wallet. In the second transaction, which attracted the attention of the community, the project destroyed a total of 120 Bones.
Records in Shiba Inu Ecosystem
ShibaSwap has come a long way since its launch in July 2021. Shiba Inu's native DEX also facilitates token swapping and staking along with other features like liquidity pools and governance, and by doing so, it has already entered the competitive waters of other decentralized exchanges like Uniswap.
In fact, according to blockchain security ranking platform CertiK, ShibaSwap's security score currently sits at a level of 95/100. This means that the services of the DeFi protocol are assured to be secure.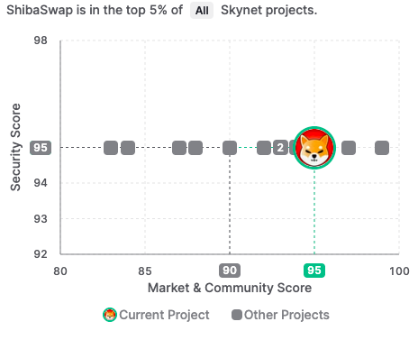 Shiba Inu's ShibaSwap sets new records
The CEO of Generation Crypto Media recently shared a list of social signals of the top 10 projects based on the Ethereum blockchain in a Twitter post. ShibaSwap topped the list with 909k signal points. OpenSea, the largest NFT market, took second place with a score of 770 thousand, while the best NFT collection Bored Ape Yacht Club placed itself in third place with a signal score of 301 thousand. Other projects such as Axie Infinity, The Sandbox, and HEX ranked much lower.
Top 10 Ethereum blockchain applications including DApps

Ethereum is a distributed computing platform and operating system with a smart contract (scripting) functionality that is open-source, public, blockchain-based.$SHIB $APE $RISE $RARE $HEX $AXS $CRO $SAND pic.twitter.com/wCttkRHCfd

— Ben GCrypto (@GCryptoBen) August 4, 2022
Koinfinans.com As we reported, the trading volume of Shiba Inu's native DEX has been on the rise recently, according to data from CoinGecko. This means that the exchange earns more through trading fees. On Friday, volume was at a 30-day high of $15.9 million. ShibaSwap's volume reached a volume of $13.8 million on July 20, the closest it has reached today.

In addition, data from Dapp.com revealed that ShibaSwap's trade count figures were also improved. At the time of writing, over 3.11 thousand transactions were supported, an increase of 28.28 percent compared to the previous day. As seen below, the number of trades has now reached its highest point since the beginning of May.
Taken together, the datasets highlighted above show the true growth of the native DEX of the Shiba Inu. However, DEX currently has a market share of just 0.7 percent. So, if the numbers continue to improve and the platform continues to set new records, then DEX may gradually start to have a more tangible say in the market.
You can follow the current price action here.
Disclaimer: What is written here is not investment advice. Cryptocurrency investments are high-risk investments. Every investment decision is under the individual's own responsibility. Finally, Koinfinans and the author of this content cannot be held responsible for personal investment decisions.