The crypto market has managed to rally after this week's market sell-off. Bitcoin made its investors happy with its rise. On the other hand, this rise also caused analysts to update their forecasts. A popular analyst believes that Bitcoin (BTC) is laying the groundwork for a massive upward move.
The analyst, known by the nickname Kaleo in the crypto money market, said that a major break could come that could send the Bitcoin price to a level not seen since June 2022. told.
"When this finally breaks, we will see a gorgeous candle up to $30,000. Just don't think that today is that day, be careful and don't be too greedy just yet, friends."

At press time, Bitcoin is trading around the diagonal resistance area of ​​Kaleo at $22,579. It indicates a 32% rise in a move towards the analyst's target.
Koinfinans.com As we reported, according to one of Kaleo's charts, the analyst believes that Bitcoin could rise to $30,000 in February.
"$30,000 is a magnet."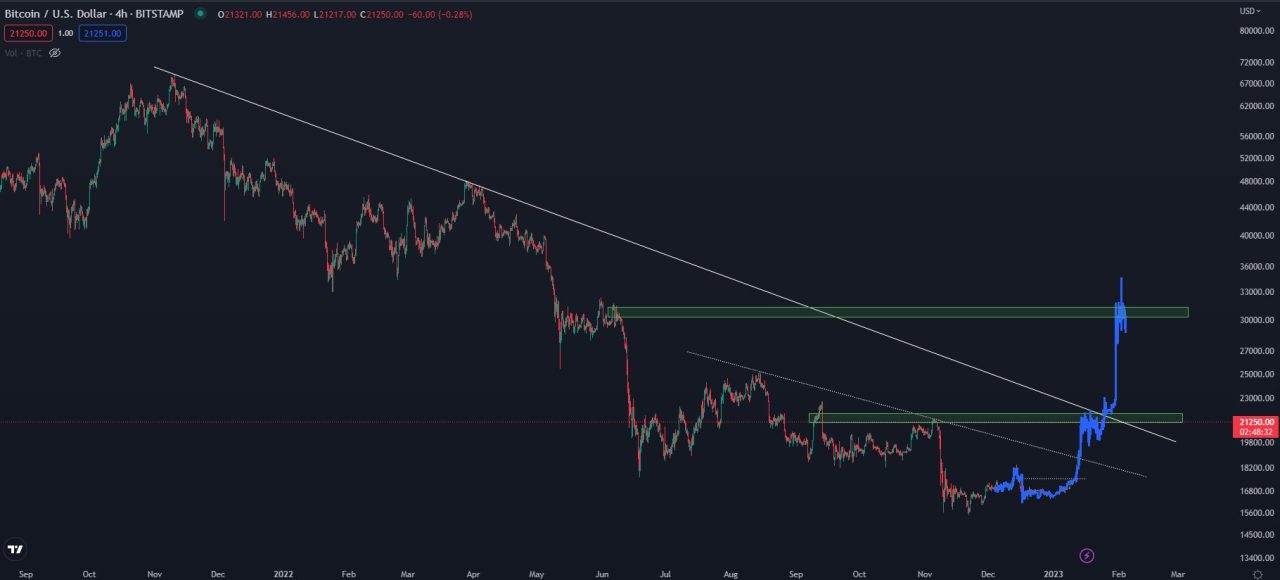 Kaleo also thinks that Bitcoin has formed patterns similar to when it surged from $3,000 to $14,000 in a few weeks in 2019. He adds that Bitcoin (BTC) will likely dominate the crypto markets and draw liquidity from altcoins. Also, the leader predicts that the Ethereum to Bitcoin (ETH/BTC) ratio will decline as the crypto expands its rally.
"Not much has changed for ETH/BTC in the last few days. I expect this level to drop further in the next few weeks as BTC continues to strengthen and draw liquidity from altcoins similar to what happened in the 2019 bear market rally."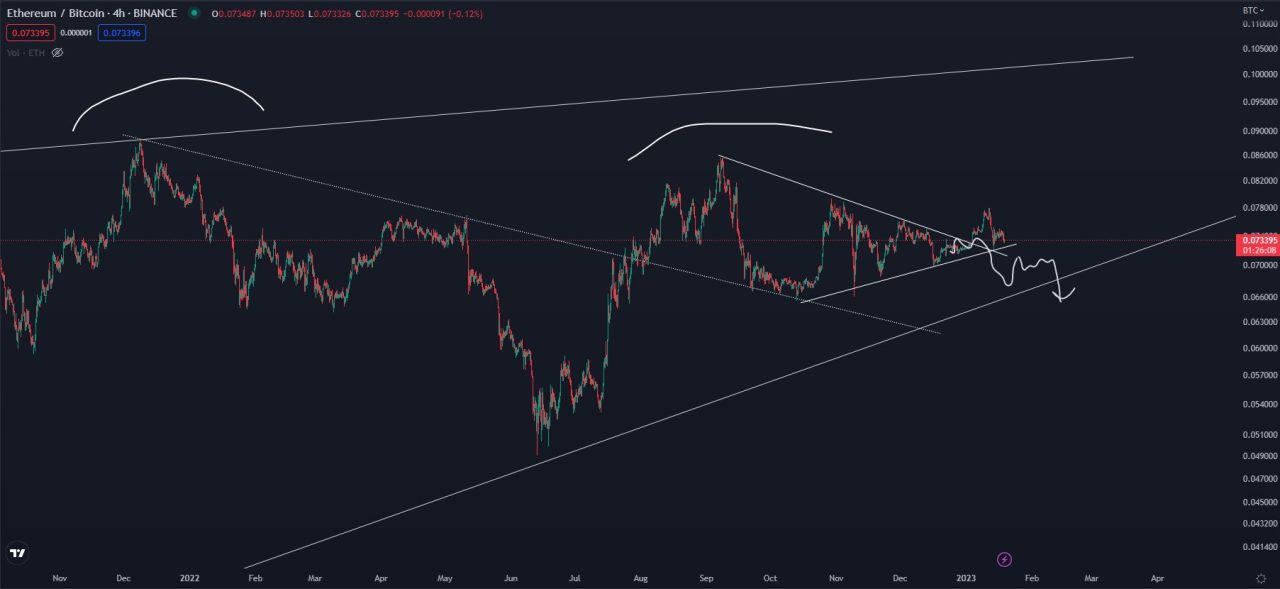 Looking at its chart, Kaleo seems to anticipate that the ETH/BTC pair will drop below the 0.065 BTC ($1,465) level from 0.073 BTC ($1,645) at press time.
You can follow the current price action here.