A gaming altcoin is in the middle of an explosive rally following the announcement of its integration with the Binance ecosystem.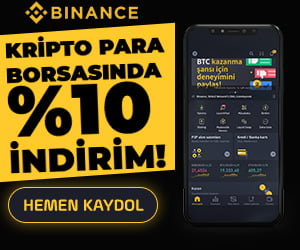 Mobox (MBOX) is part of the GameFi industry, which is a combination of gaming and decentralized finance (DeFi).
Crypto project is a gaming platform that combines yield-farming with non-fungible tokens (NFTs) to create a play-to-win ecosystem. It aims to connect every metadata using NFTs and enable NFT interoperability between different games and platforms.
As KoinFinans recently stated, moboxannounced that it will launch its metaverse called MOMOverse on Binance Smart Chain (BSC). BSC is a blockchain released by crypto exchange Binance as a cheaper alternative to the Ethereum network and is also compatible with the Ethereum Virtual Machine (EVM).
According to the announcement, users will be able to create their own avatars to represent themselves in the MOMOverse, and users will be able to mine MBOX, the native token of Mobox.
Users will also be able to stake MBOX to earn rewards called "Mystery Boxes":
"MBOX users will be rewarded with Mystery Boxes that can be opened to reveal their MOMO NFT in exchange for staking…. Isn't it exciting?
MOMOs emerging from mystery boxes will mine MBOX tokens! MOMOs will increase the node hashrate so you can mine more MBOX tokens!
Following the announcement, MBOX rose from around $6.45 and continued to rise as high as $15.38 before pulling back. Metaverse coin gained 138% in one day.
At the time of writing, MBOX is trading at $11.56, down nearly 27 percent from its all-time high, but up 170 percent from the past 30 days.
Disclaimer: What is written here is not investment advice. Cryptocurrency investments are high-risk investments. Every investment decision is under the individual's own responsibility. Finally, Koinfinans and the author of this content cannot be held responsible for personal investment decisions.